Pug in the City – Sid's Subway Spectacular!
So, we've finally wittled down the ONE HUNDRED AND FORTY PHOTOS we took of Sid's Manhattan adventure into a slightly-more-managable three-part photo essay entitled "Pug in the City."
Today we present part one – Sid's Subway Spectacular!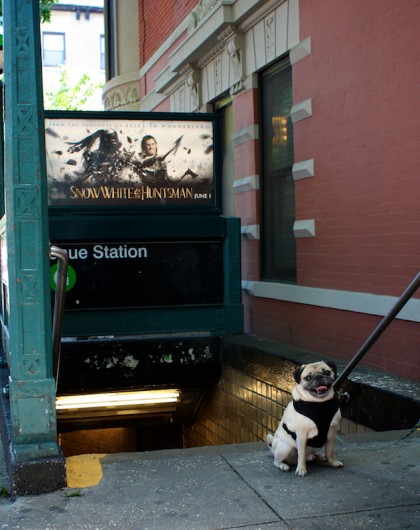 One last Brooklyn smile for the camera before Sid hops into his Sherpa bag and heads downstairs into the 7th Ave station!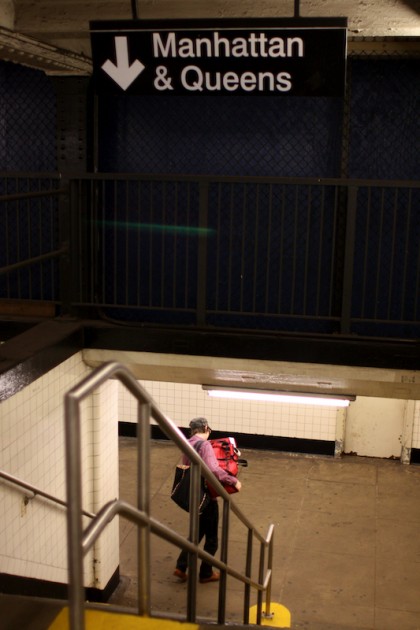 Sid gets carried deeper into the abyss.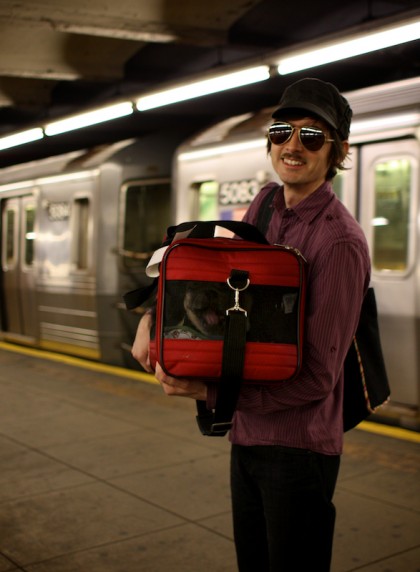 OMG THE TRAIN'S A'COMIN'!!!!!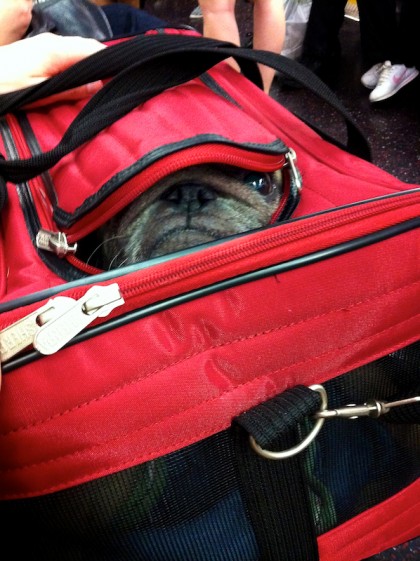 Sittin' in a bag on Daddy's lap, playin' it cool on the F train.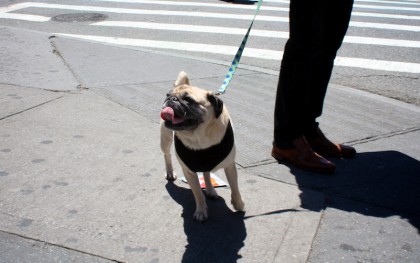 We made it to Manhattan!
"Hey!  I'm walkin' here!"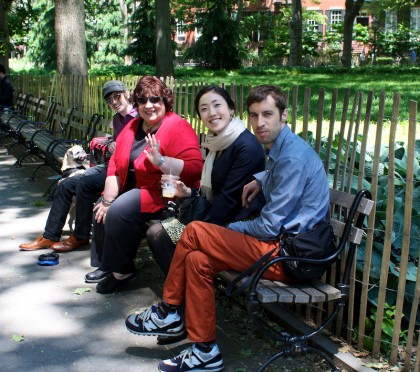 We met up with Grammy Grace, Uncle Jay, and Auntie Chiho in Washington Square Park.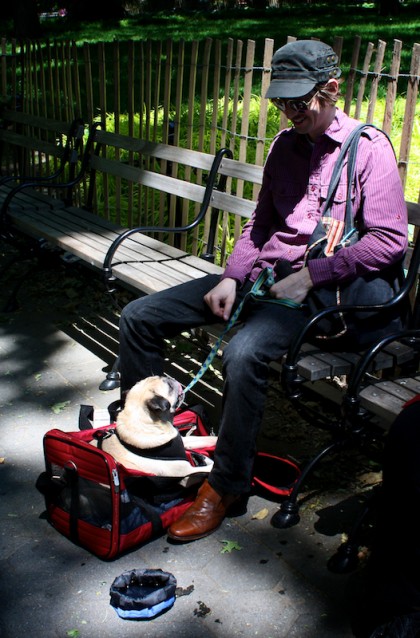 Sid just wanted to keep hangin' out inside of on top of his bag, as if there was someplace else he wanted to go.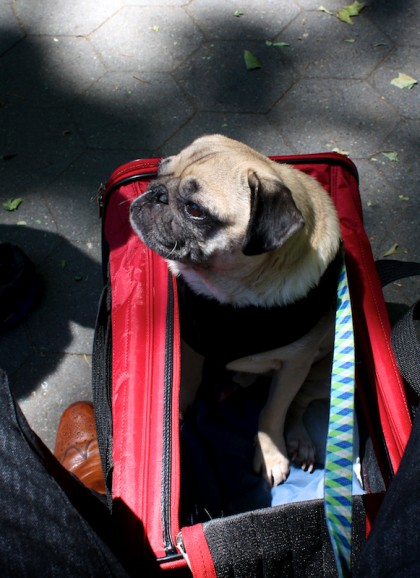 "Forget Carnegie Hall. How do I get to Carnegie Deli?"
Tags: Carnegie Deli, Grammy Grace, Manhattan, Sid, Subway, Uncle Jay and Auntie Chiho, Washington Square Park