If You See Something, Say Something
This weekend, Sid got to go on a super-special-day-trip that involved going OVER a CANAL, UNDER a RIVER, and ONTO an ISLAND! It also involved some of his human relatives and some other pugs that he had never met before. So, did you you figure out where he went yet?!
As usual, Sid had to ride in style – in his bright red Sherpa travel bag, of course!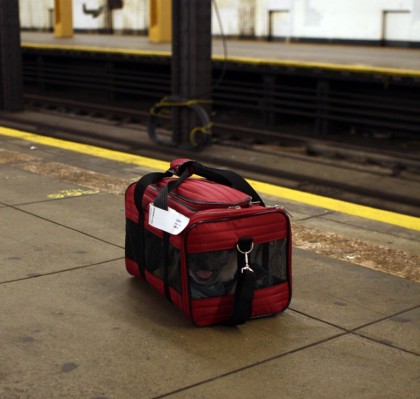 Be sure to tune in later this week for all the exciting details of his travels!
Tags: adventure, mischief, Sid, travel bag