Happy Friday everyone! OHMYGOSH, I have a crazy story to share with you today.
So my Dad just got back from an African safari and he got to see an actual lion in the wild!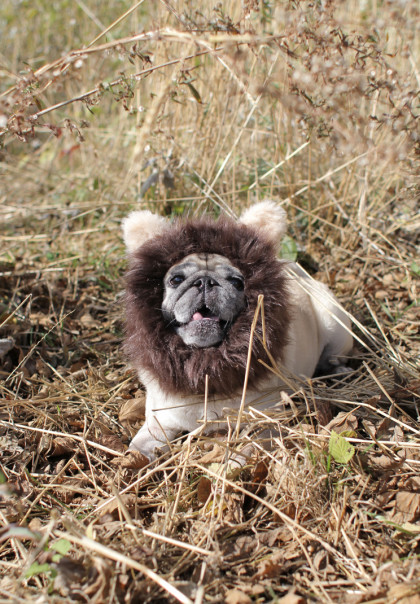 He said this lion was very tiny, but had a stocky body and a flat-face. He said it was very pug-like!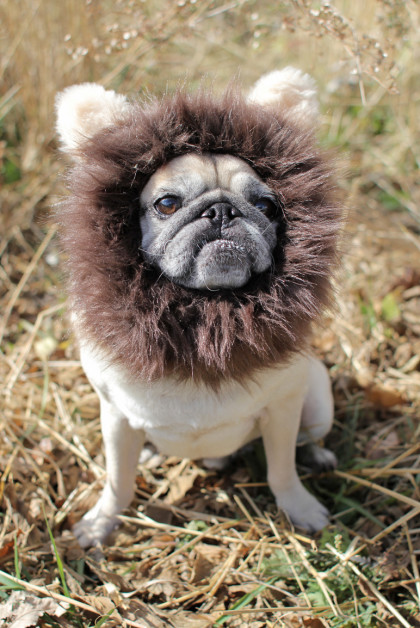 Even though the lion looked fierce, he said this one was actually really chilled-out, and even let my Dad rub his belly. I can't believe lions like belly rubs just like us pugs do! Pretty crazy, right?