Unexplained Treat Fail
Hey guys –
So yesterday, my dad was sitting at the table reading a book so I strolled up to him and did this: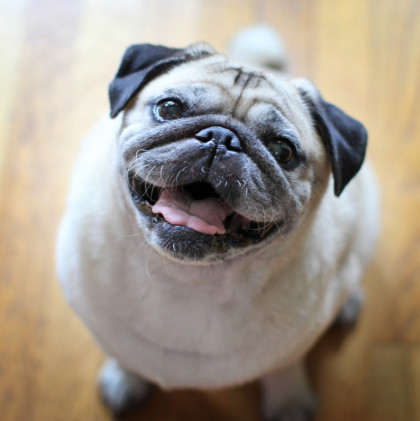 Now usually, this move will get me a treat. But guys – get this – it DIDN'T. My dad just looked at me, smiled, and then went right back to his book. SERIOUSLY!
I don't know what's up. I mean a smile is nice, but you can't eat a smile. And even if you could, there's no way it would be as delicious as a blueberry.
Have I lost my touch? It's ok, you can level with me.
Could it have been that I did this too soon after being fed my dinner? I mean, I had waited five minutes which felt like an ETERNITY!
What gives?
I mean, you'd give me a treat if I sauntered up to you like so, right?
Tags: Sid, spoiled, treat fail, treats