Greetings and salutations, my friends. Sid here with you today.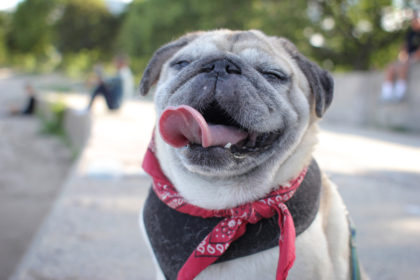 It's been just super lovely outside here in Chicago so my dad and I took a stroll down to the lake.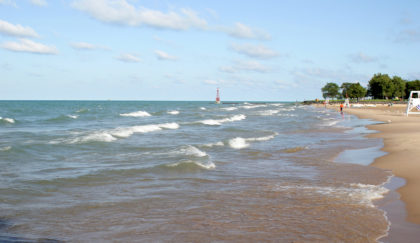 If you can believe it, it is our FIRST TIME visiting the lake this year. I know. We live less than two miles away, so why we are not there EVERY SINGLE DAY is beyond me! I'm gonna look into getting a bus pass so I can just go by myself when my dad's at work.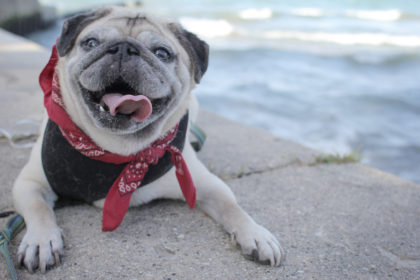 The waves were pretty out of control so we didn't go in the water or spend too much time on the beach, but we go for a nice long stroll along the walkway that flanks the water. You get a great view of the city skyline from here when it's clear out.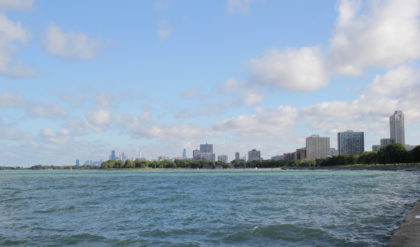 And it looks even BETTER with a pug, such as yours truly, in the foreground.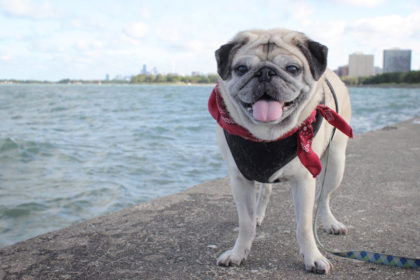 My dad even got a Margarita at the snack shack on the beach. But can you believe he didn't share it with me?! I mean, I even did my best begging face…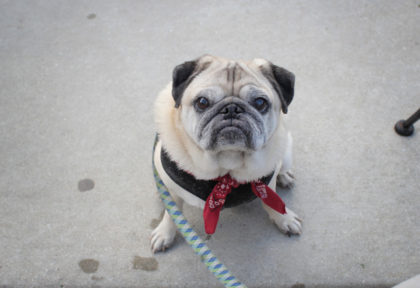 Oh well, I still had a great time! I can't wait to go again!