Privacy? What Privacy?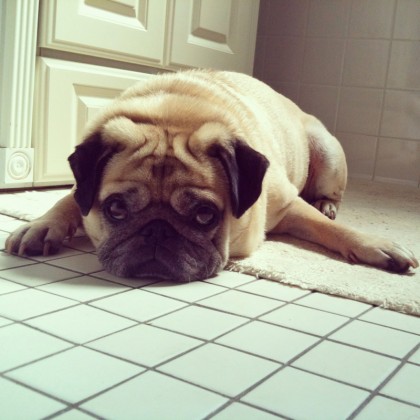 I'm not a huge fan of the term "velcro dog" but when it comes to pugs, it's a pretty apt description. Sid almost always joins me in whatever room I happen to be in. Cleaning/organizing the house becomes quite comical as I am usually mad-dashing around from room to room and Sid is tip-tip-tipping around behind me like a little snorting shadow.
He even joins me in the bathroom.
I suppose I can't fault him for it. Whenever he goes to the bathroom, I'm right there beside him. I suppose he's just being polite and returning the favor.