DOES. NOT. COMPUTE.
Today my dad said something that my little pug brain could not understand. I tried my usual technique of tilting my cranium to the left…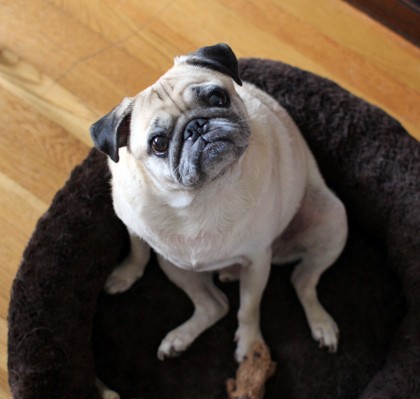 And then flopping it over to the right.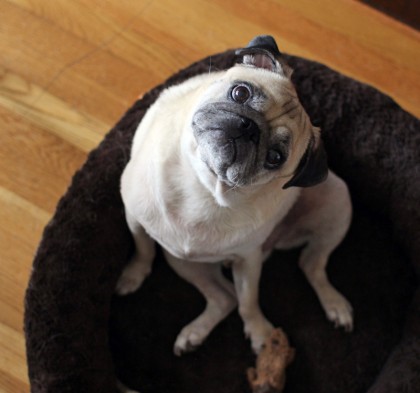 I then repeated the steps a few more times, but I still could not process what he meant when he said, "We need to buy more baby carrots because we ran out."
Um, what does that mean exactly?
Or do I not want to know?