Sweater Weather
A couple weeks ago, our neighbors took a trip to rural Pennsylvania to visit Amish country. While they were there, we tended to their adorable little plump cat, Snip. According to Sid's allergy test from a few years back, he's highly allergic to cats and so, unfortunately, we didn't get to do a photo shoot with the two side-by-side.
Our neighbors are very thoughtful and brought us back an amazing gift that has actually come in handy now that the weather has taken a turn for the worse (e.g. it's freezing outside!).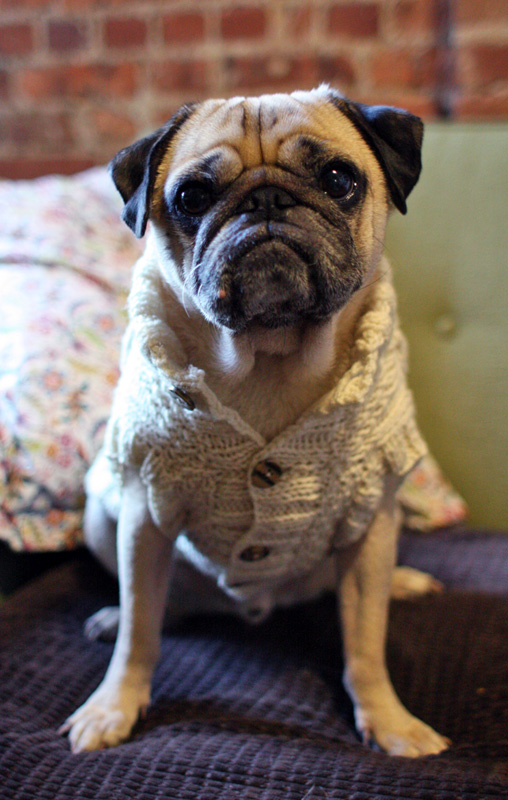 So – not only are the Amish adept at making rugged, hand-crafted wood furniture, apparently they also know a thing or two about knitting rugged cable-knit sweaters – for dogs.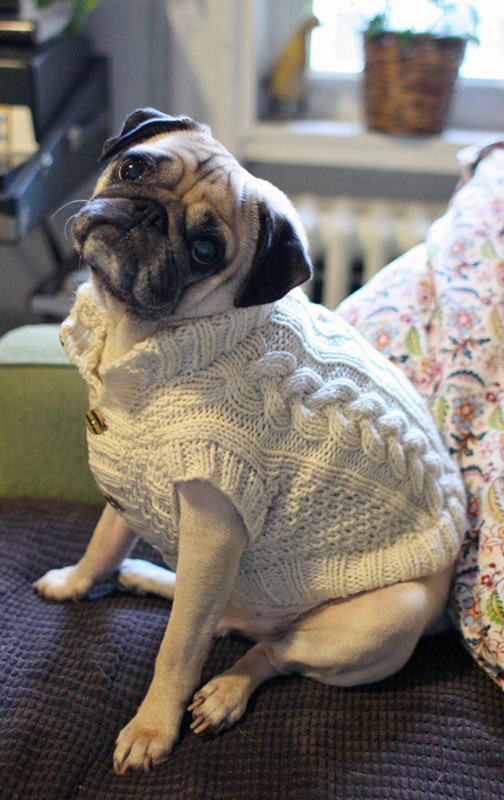 This truely is a distinguished gentlepug's sweater. Sid just needs a few accessories – a cup of tea, a pipe, and a good novel – and he could be on the cover of The Gentle Pug Quarterly.