Earless
The image below represents Sid when we ask him to do something he doesn't want to.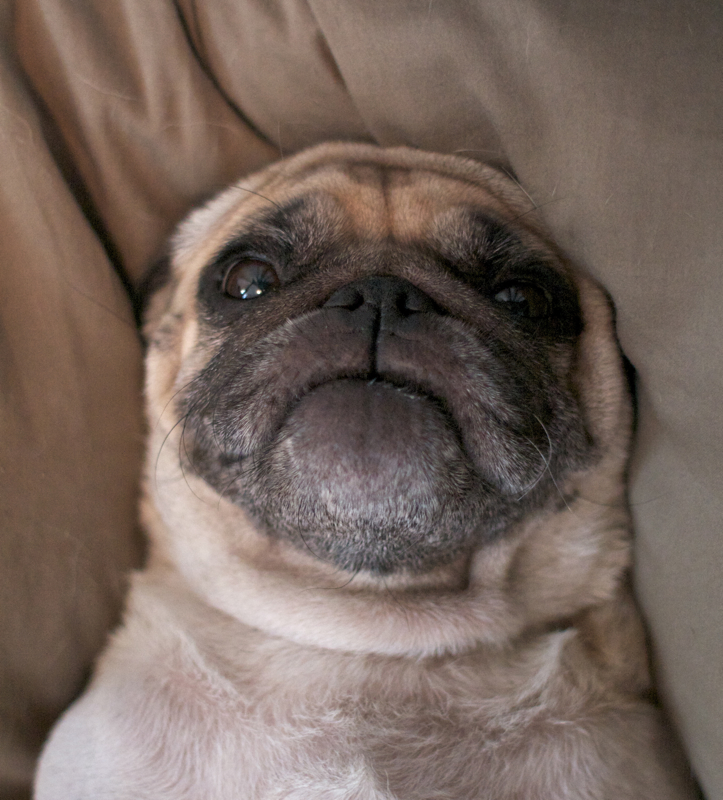 "I can't hear you…"
On a more serious note:
Please keep Sid's little friend Winston in your thoughts. He's got pneumonia (in the summer!) and had to spend the last two nights at the vet's office. We ran into his humans yesterday and they said he's going to be on some antibiotics and should be fine soon – but, as Puglet says, he could always use some "good juju" sent his way.