Is it Spring?
Hey everyone!
It's Sid here with you today.
I have a quick question for you: is it Spring already?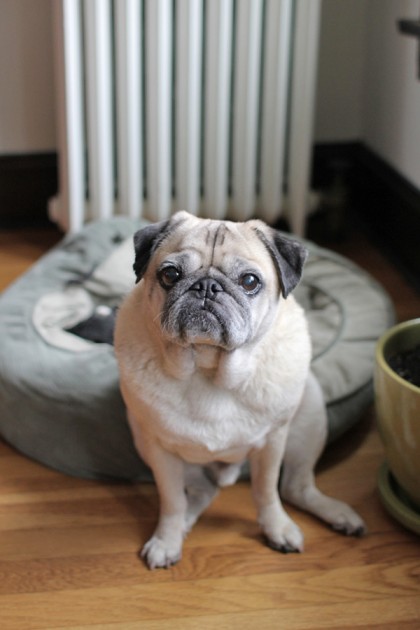 Have we already made it through the dreaded midwest winter?! I only ask because it's been unusually warm and rainy here in Chicago for the past week.
My Dad was out on the west coast all last week so I was living it up with my fantastic pug-sitters. Let's just say an entire bag of baby carrots was consumed by yours truly in only a week's time. There was none of that rashioning stuff my Dad normally does. I was given baby carrots to my heart's content!
Anyway, when my Dad returned from California I think he brought back the best souvenier ever – WARM WEATHER!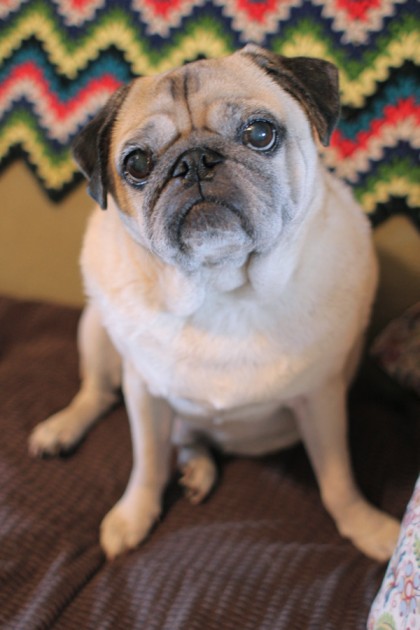 It's been pretty grey, but at least I don't need to cuddle up in my striped afghan.
Anyone else enjoying some unseasonable warmth?!
P.S. My good pug friend in Oakland, Bea Arthur, is having trouble with one of her eyes. She's got to have lots of drops and has to wear a cone (poor girl!). Please send her some good pug juju if you can spare!
Tags: Bea Arthur, confusion, Sid, Spring, winter