Hurricane Survivors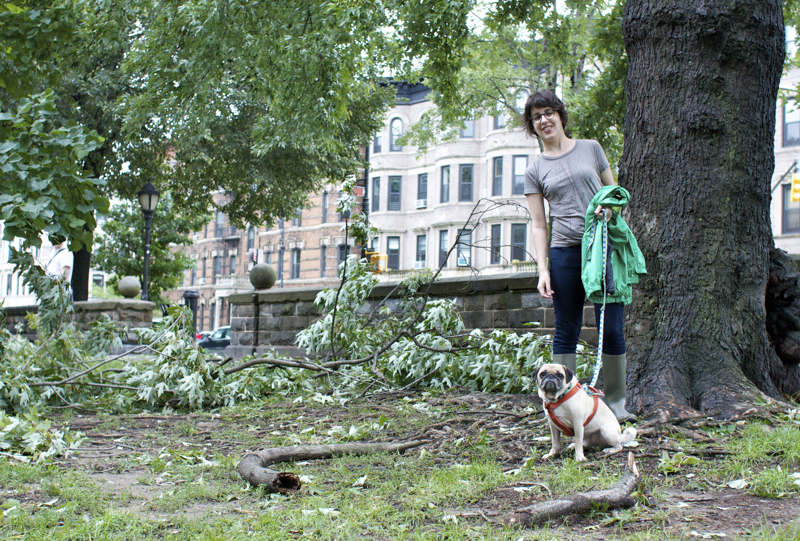 Irene came and went and we survived unscathed. Sid, who has a bladder of steel, didn't even have to resort to using the wee-wee pads. I think he's too proud.
Park Slope as a whole faired well, and there were only leaves and small branches on the ground. We actually had to hunt around a little to find the larger debris you see in the photo.
Hope all you other East Coast pugs and humans stayed safe!
Tags: hurricane, Prospect Park, Sid