Get in Shape, Pug!
It's been a long, cold winter, and Brian and I were starting to feel the effects of shortened walks and seasonal laziness on our waistbands.  Eager to keep active and get some exercise during the remaining winter months, we signed up for a family membership at our local YMCA, the newly-renovated Armory Sports Complex.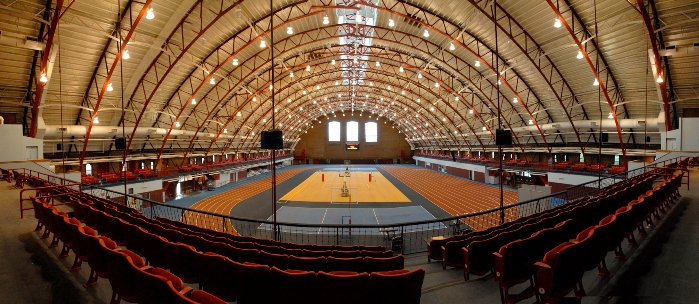 photo © ymcanyc.org
Not only is this facility awesome, it's also two blocks from our apartment, meaning there's no excuse for missing a run or skipping a Zumba class.
Anyway, as Brian and I donned our gym clothes for our first Saturday workout, I noticed that Sid, had put on his favorite red sweatshirt – just like his dad – and was getting ready to put on Brian's winter coat.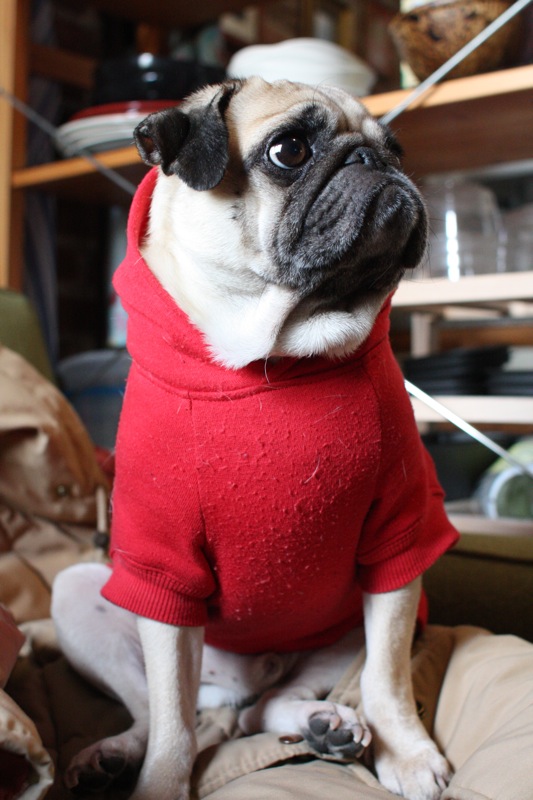 I realized then that Sid had assumed a "family membership" meant he could work out at the gym, too.  It broke my heart to have to explain to Sid that the Y was only for people – no pugs allowed.  I said, "Just because the Y doesn't consider a pug to be a part of a family, doesn't mean we don't consider you to be part of our family!"  But, alas, Sid would not listen to reason. A thought passed swiftly through his little pug brain: "If I ain't goin' to a gym, then nobody's goin' to a gym!"
Without missing a beat, Sid deployed the craftiest of all tantrums; it's a tantrum so effective, so subtle, that it's not until hours later when you realize he's even thrown a tantrum at all.
We call this: Wombat Mode.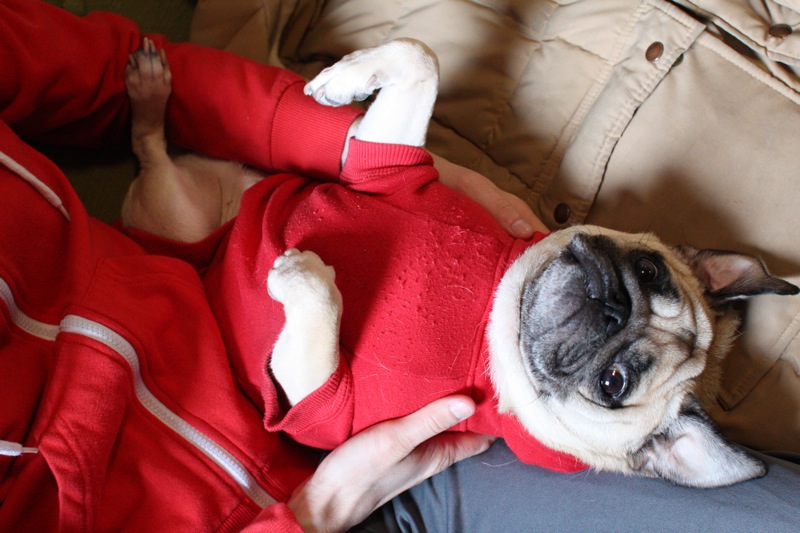 Wombat Mode: in which Sid adopts a calculated combination of the most adorable behaviors possible in order to get his way.
These behaviors include, but are not limited to:
Inverted lap-sitting resulting in maximum belly exposure: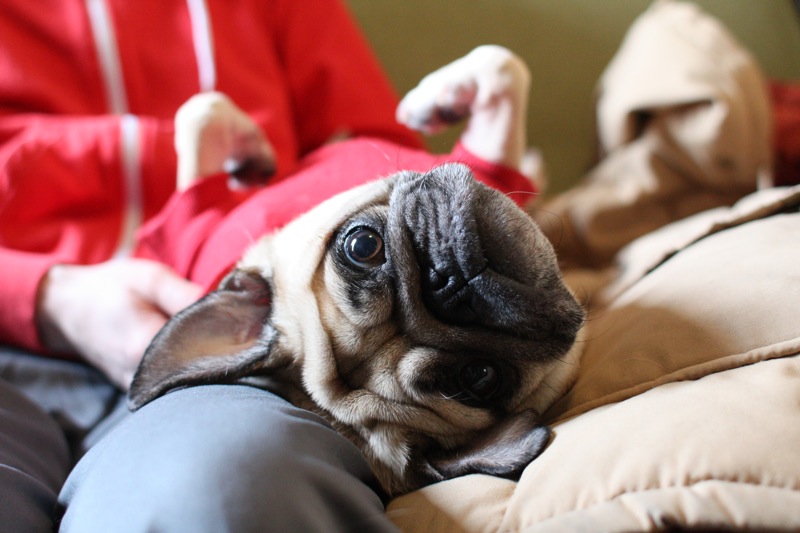 Ear flippage combined with gravitational face manipulation: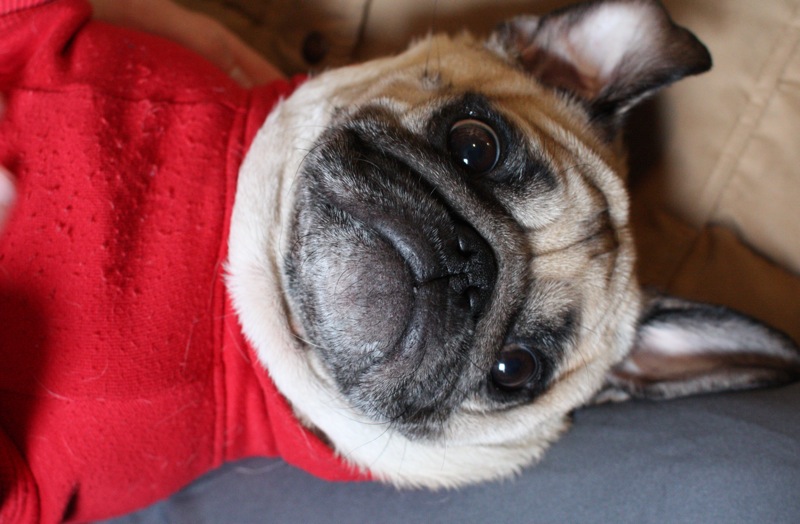 Deployment of Sid's patented "sweet eyes" hypnosis technique: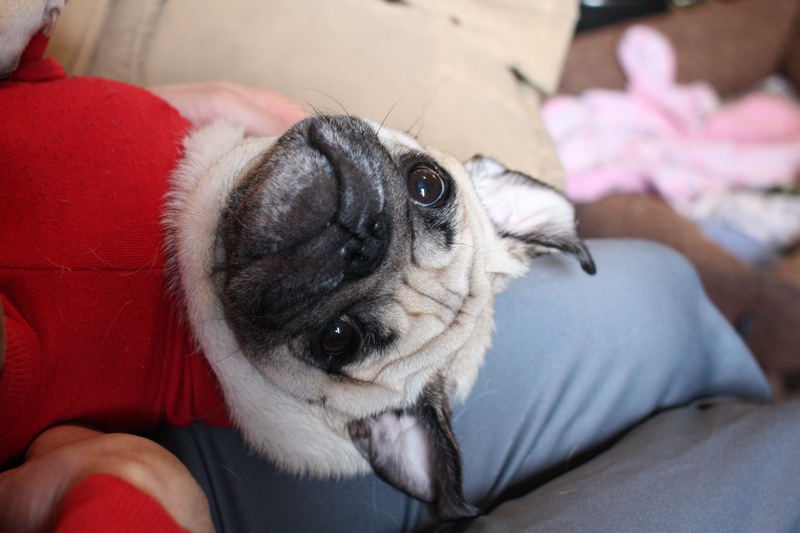 A loosening of the neck-scruff, resulting in the illusion of adorable spiky hairstyles: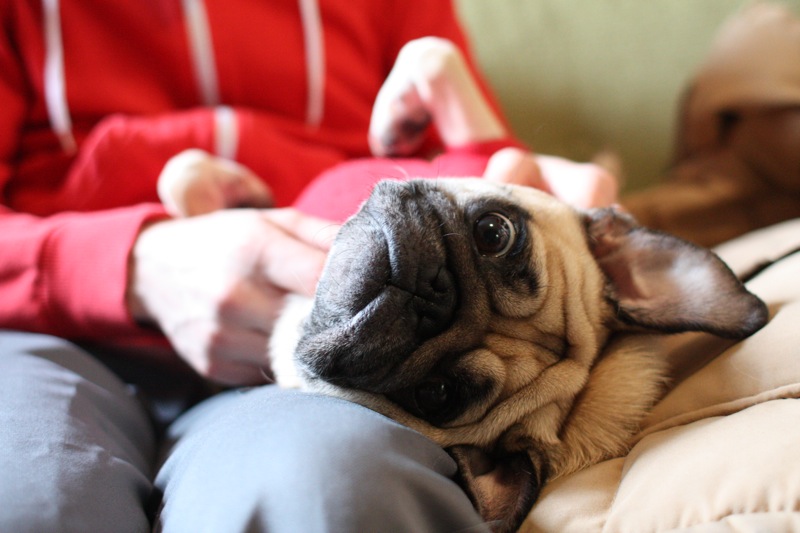 And beckoning glances strategically timed to lengthen the ongoing administration of belly rubs: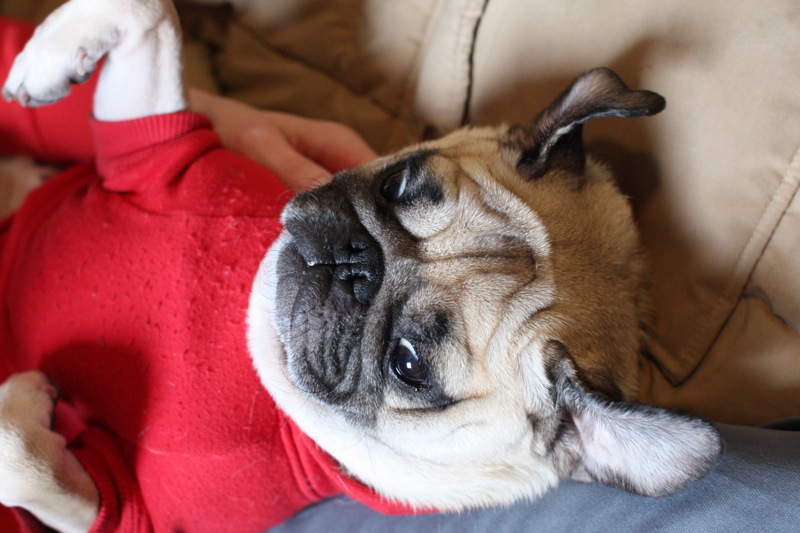 And then…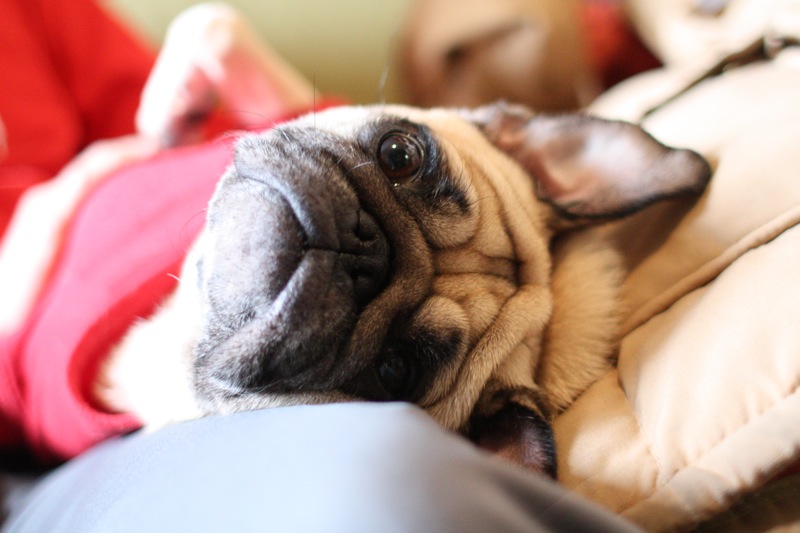 the next thing you know…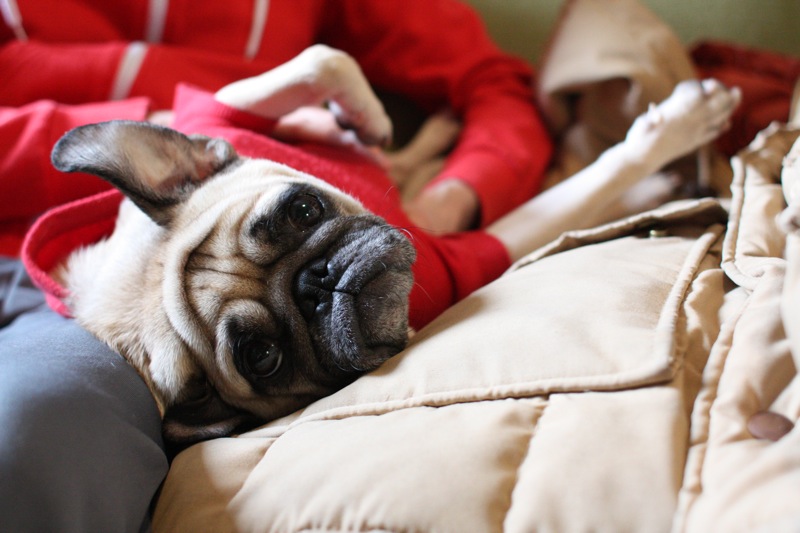 the day is done, the gym is closed, and all you're left with is a 4GB memory card filled with photos of the most spoiled pug in New York.