Just Chillin'
Hey everyone!
Sorry we've been a bit absent from the blog-o-sphere lately. There's been a lot going on at the PugSlope HQ and Sid has been doing his best to unwind amidst all the commotion.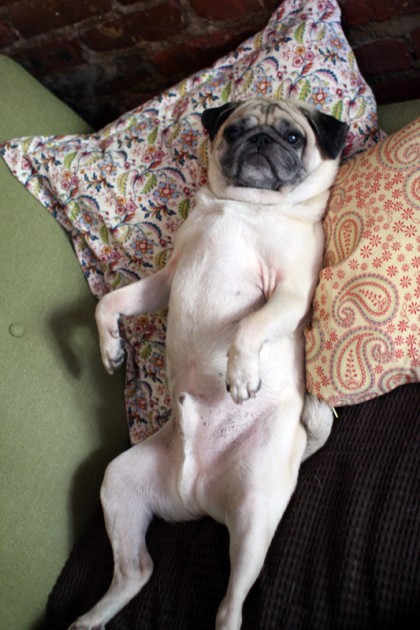 As you can plainly see, he's having no trouble doing so.
We're actually getting ready for a trip to Chicago so he can visit his grand-pug-rents, fur-cousins, and other relations for the holidays. This will be his SECOND trip via air, so of course I'm a little on edge. Luckily, "Mr. Cool" seems plenty confident due to the wings he received from Suki on the occasion of his first flight last year. Plus, I think he remembers last year that while on the plane in his travel bag he received a stready stream of treats.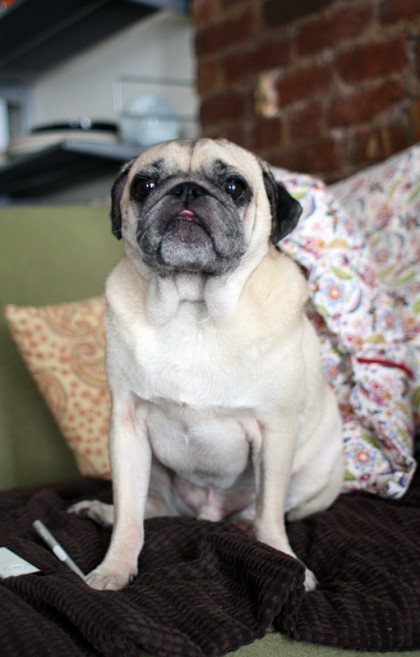 "Uh, did someone say the 'T' word?"
Tags: Frankie Says Relax, Sid, Suki, travel