Those of you that have been following Pug Slope for a while know that Sid has a thing for bolsters. He'll use just about anything for a bolster, whether it's a plush toy, someone's leg, or even the edge of a laundry basket. It doesn't matter if the object is hard or soft, small or large. If a pug's head can be rested on it, Sid will plop his little cranium down on said object.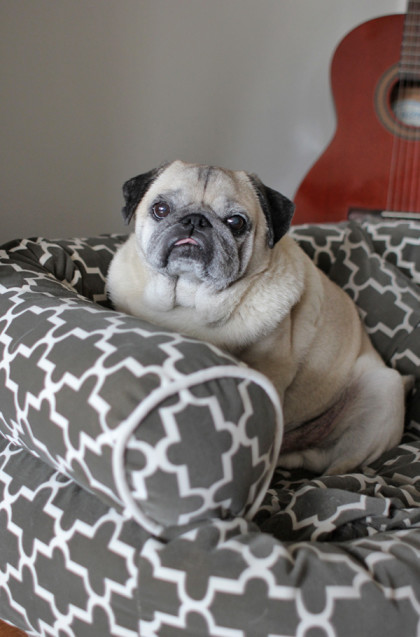 I was wondering why Sid was taking so long to warm up to the new fancy bed he got for his 10th Birthday this past October, but today I think he finally figured out what makes this bed so amazing and now he can't get enough of it.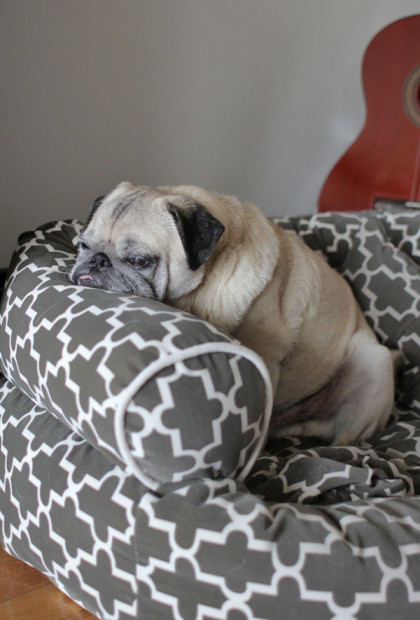 Holy big billowing bolsters, Batman! And he doesn't even need to lay down to use them!