I Wish I Were a Fish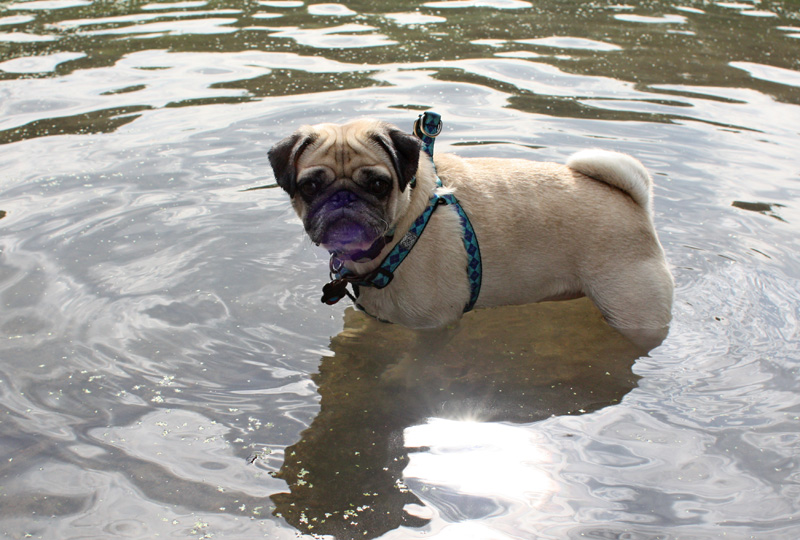 After reading about Puglet's new fish friend named Swedish, Sid thought he'd try his hand at being one last thing – a fish. It didn't turn out so well when he realized he'd have to put his head under water. He was also severely disappointed to discover that what he thought were piles of treats below the surface were just pebbles.
He's still happy to be a pug.
Tags: mischief, Prospect Park, Sid