Spring has Sprung! ACK! IMPORTANT UPDATE!
Well, after surviving the mildest East Coast Winter EVER (did we even get any snow?), today we celebrate the official arrival of Spring.
We implore all of you to follow Sid's simple guidelines for a successful Spring Equinox Celebration: go outside for a nice, sunny walk in Prospect Park with your favorite treat-giving humans, and while you're there, be sure to take some time to stop and eat smell the daffodils!
IMPORTANT UPDATE: SID DID NOT ACTUALLY EAT ANY DAFFODILS DURING THIS PHOTO SHOOT, AND NEITHER SHOULD YOU! After making what I thought was an innocent joke, I hopped over to our good friend Google to do some Googlin', and apparently Daffodils are highly toxic for dogs.  Like, beyond toxic.  Lethal.  Especially the bulb but apparently a small nibble of any part of the plant could make you guys sick.  So, yeah, DO NOT EAT THE DAFFODILS!!!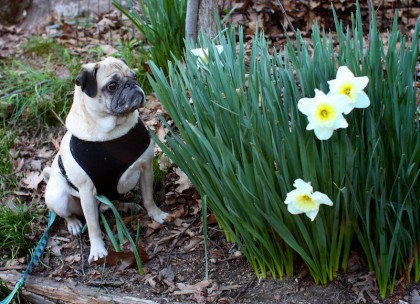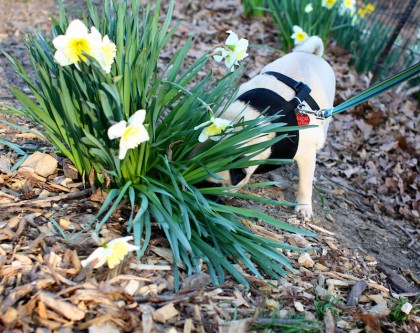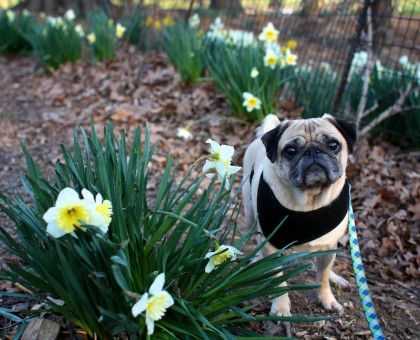 Tags: nature, Prospect Park, Sid