Did I Do Something Wrong?
Hey guys and gals!
So, I don't know exactly what I did wrong this week, but I think it might have been particularly bad.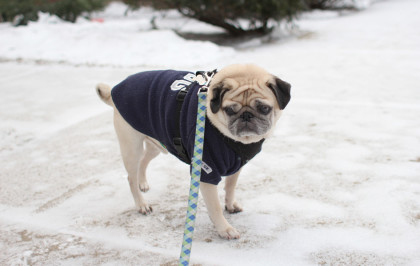 Let's see – I did not go number 1 or number 2 in the house. And I only begged my normal amount. I didn't eat an entire Basil plant or anything else that my Dad considers off limits. And when my awesome pug-sitters came to watch me while Dad went out of town for the weekend, I didn't lie to them and tell them I normally get three dinners.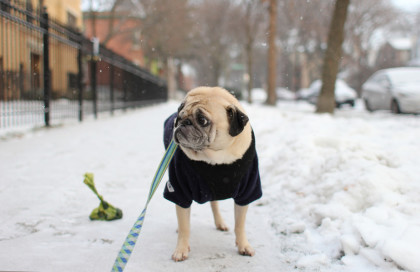 I was a MODEL PUG. So then, why am I being PUNISHED WITH MORE SNOW?!?! Is Canada mad that I said I liked Mexico's air better and now exacting its revenge?!?!
And to think I finally just got around to ordering some new summer Aviator shades and a bathing suit. Blarg.