Stick-burgler
So, Sid has never, ever, shown any interest in fetching a stick.  Timothy, however, is a stick aficionado, and the other morning while we were at Prospect Park, something amazing happened…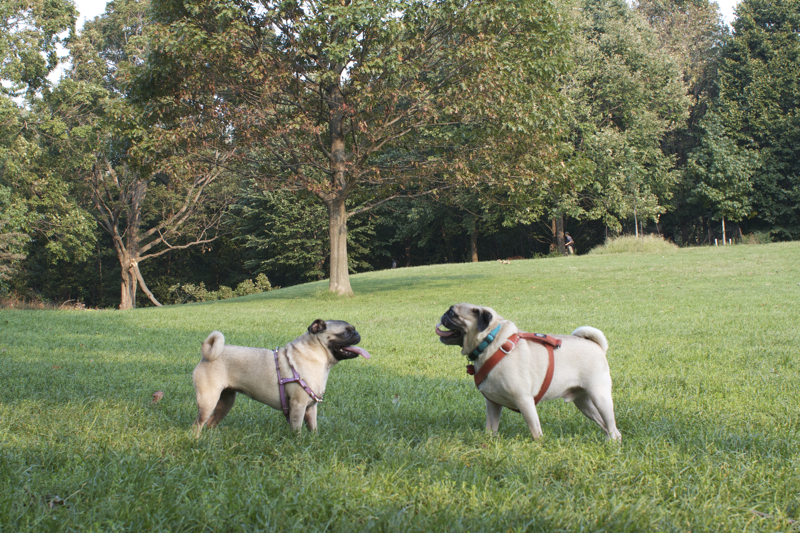 Timothy found herself a comically large stick.  It's right there, in the grass.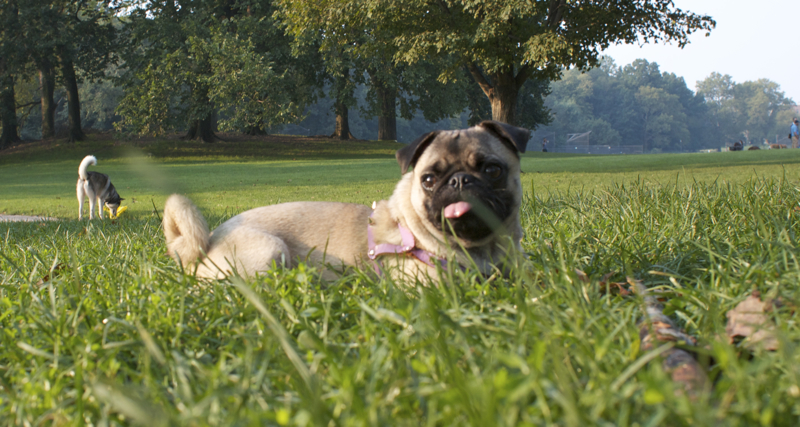 We began playing fetch with Timothy.  Sid, mildly confused by Timothy's excitement, began chasing her each time we threw the stick to see what she was so excited about.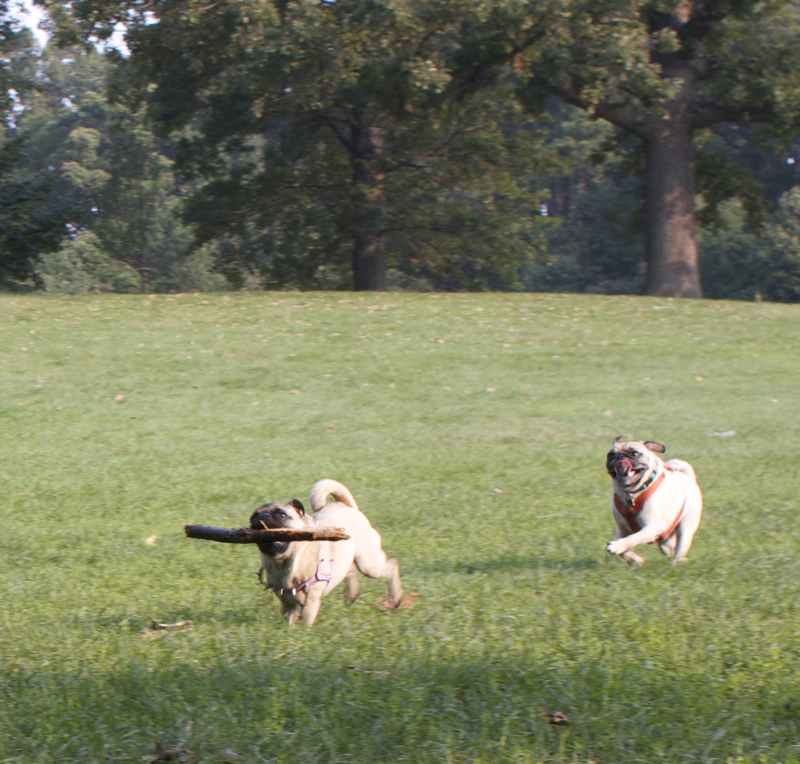 After about five throws, something clicked in Sid's brain – there must be something delicious about that stick!
So, Sid, for the first time ever, began playing fetch with a stick.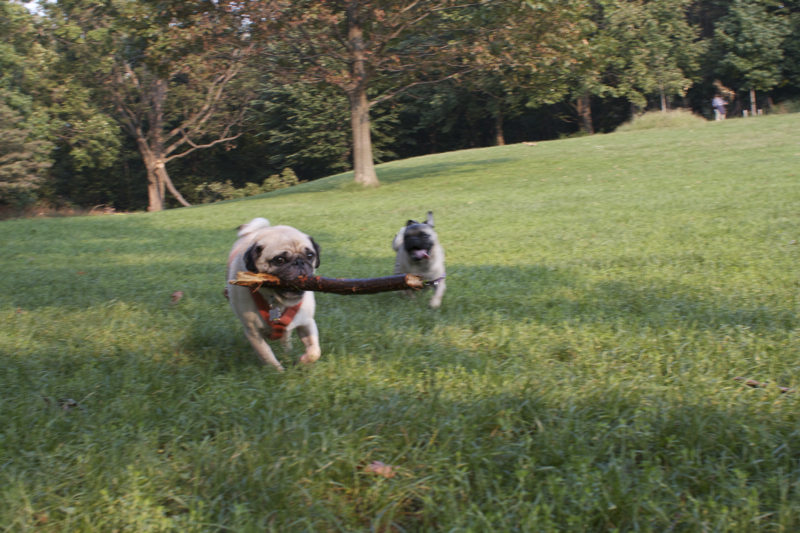 And, in typical Sid fashion, our game of stick-fetch instantly went from "lighthearted fun" to OBSESSION.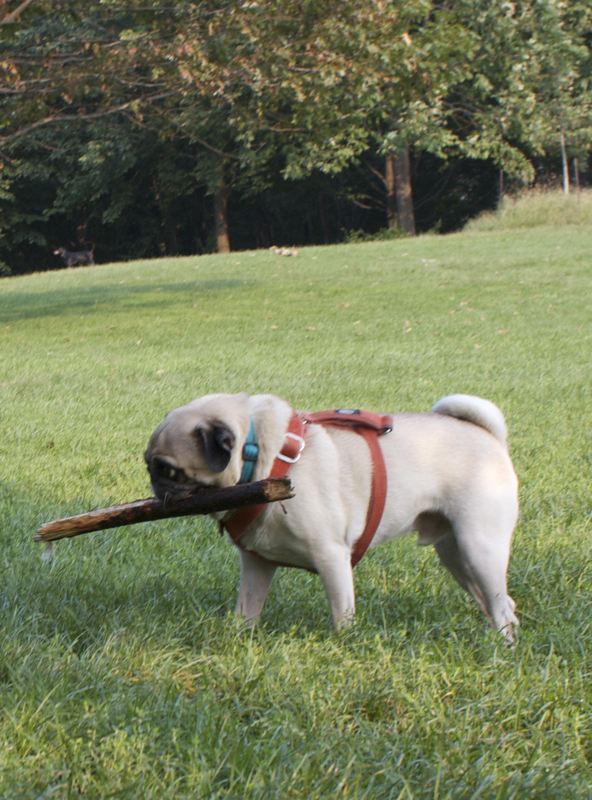 Struggles commenced.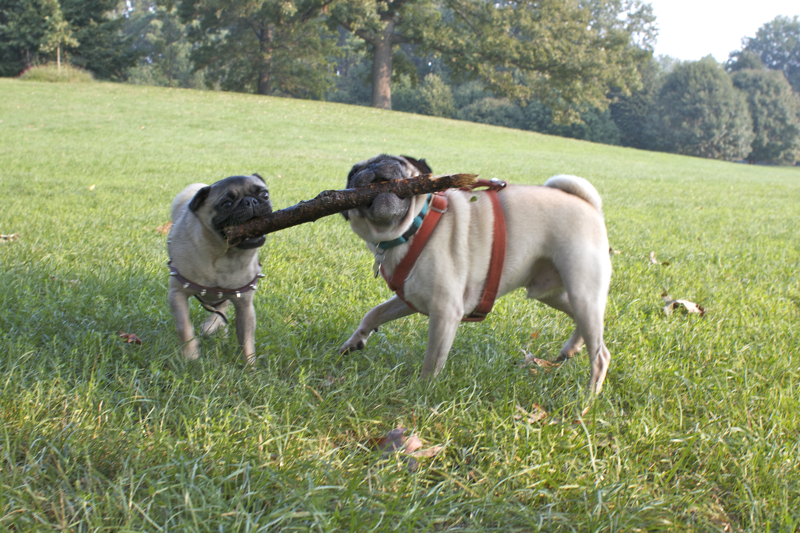 Hilarious struggles.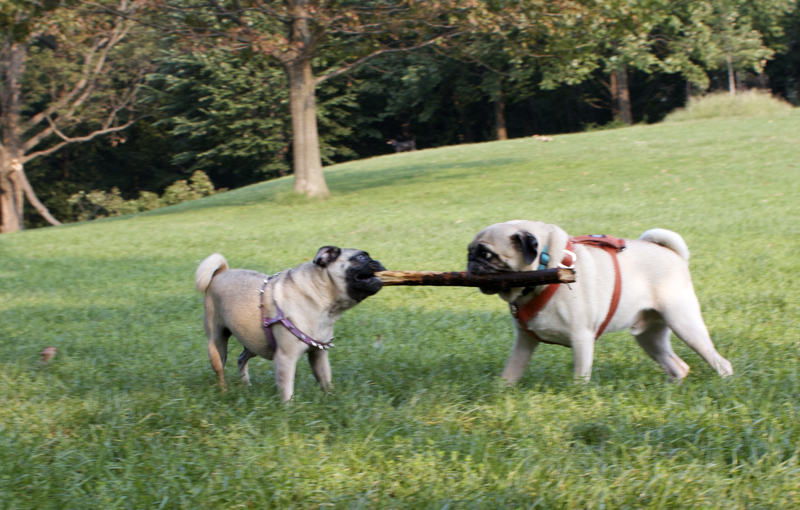 But Sid would not let go.
He wouldn't even drop the stick so Brian could throw it again!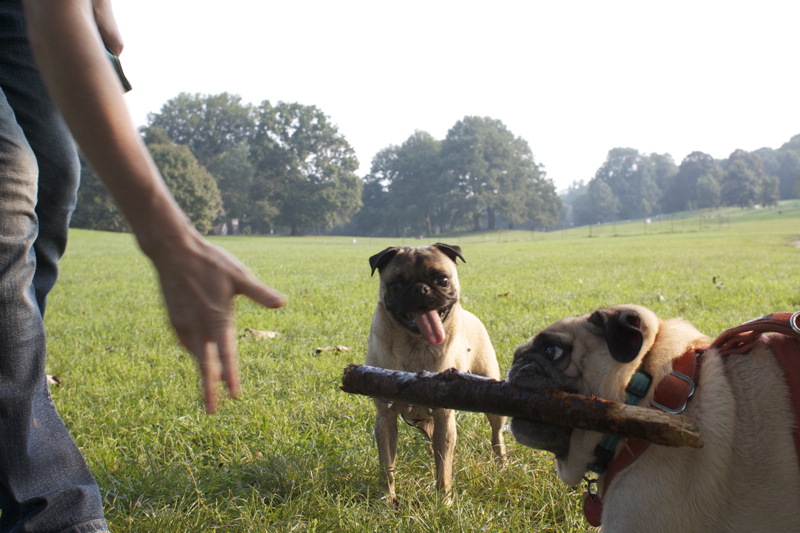 Had we created A MONSTER??!!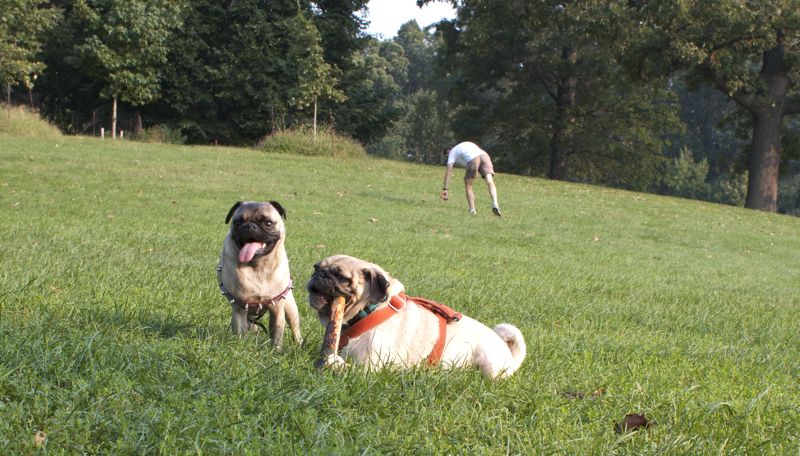 Only time will tell…
Tags: mayhem, Prospect Park, Sid, Timothy Buttons