Hoverpug
Sid told me that 2015 is going to be the "Year of the Future". I'm not exactly sure what he meant by that so I asked him to explain further. He continued that this would be the year that truly indestructible squeakers would be discovered, brilliant breakthroughs of growing organic baby carrots would allow production to double, and that rather than use their legs to walk, pugs would start hovering.
Wait. What?!
He then demonstrated what he was talking about.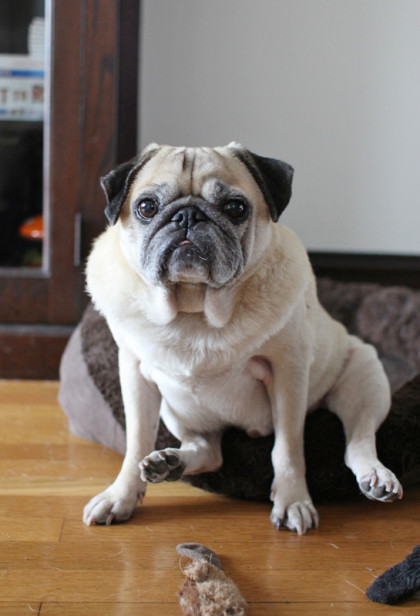 Woah, Sid. THAT IS AMAZING!