America's Next Top Puggle
Here at Pug Slope we like to keep our masthead up-to-date with the seasons. With all this snow on the ground, we realized it was high time to say sayōnara to the old "Sid with Fallen Leaves" image and kon'nichiwa to a new "Sid with Fallen Snow" banner.
This, of course, required a photo shoot.
As any disciple of Tyra knows, a top model must be prepared to pose in a bathing suit in the dead of winter. Luckily for Sid, we haven't yet added a bathing suit to his pug wardrobe; we let him wear his red hoodie and his blue cape instead.
We plopped Sid on top of a snow bank so we could get some of our street's amazing brownstones in the shot, and, I must say, the new Pug Slope banner turned out great. Don't you agree?  You should let Brian know how much you love it in the comments section – you'll make his day.
Here are some of our favorite outtakes from today's shoot:
1.  The classic Tyra "smize"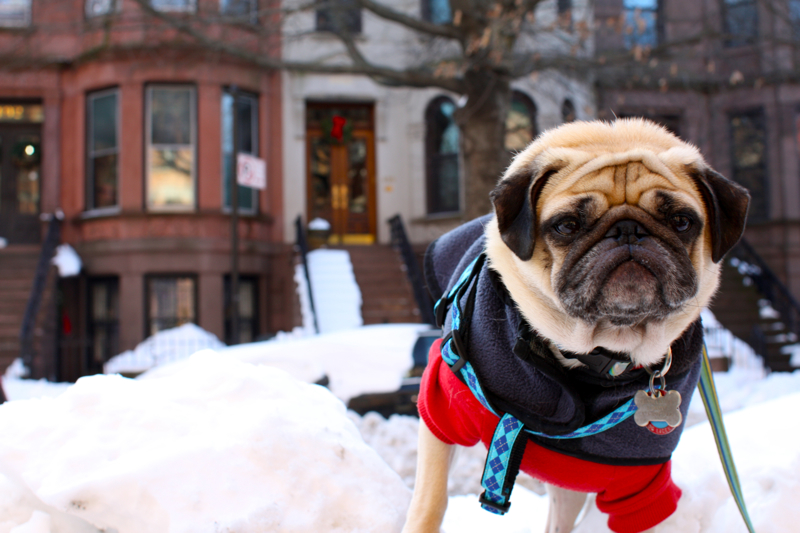 2.  A nice profile shot to vary up the looks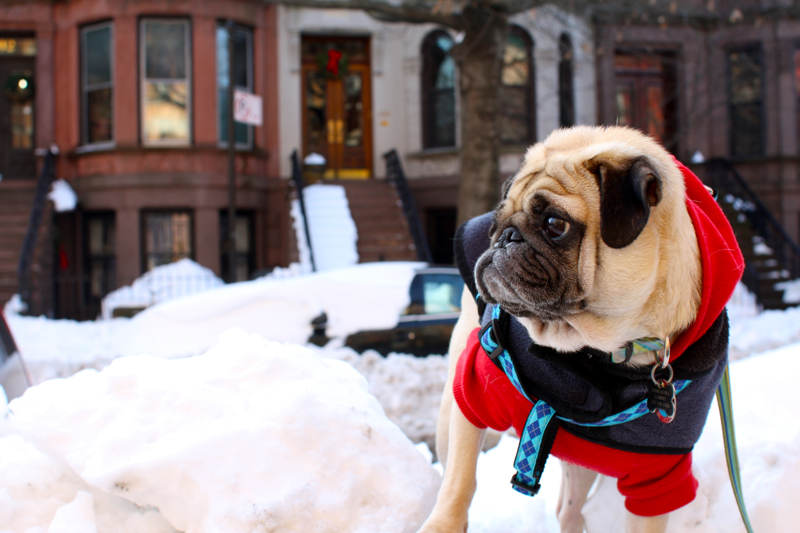 3.  The high-fashion head tilt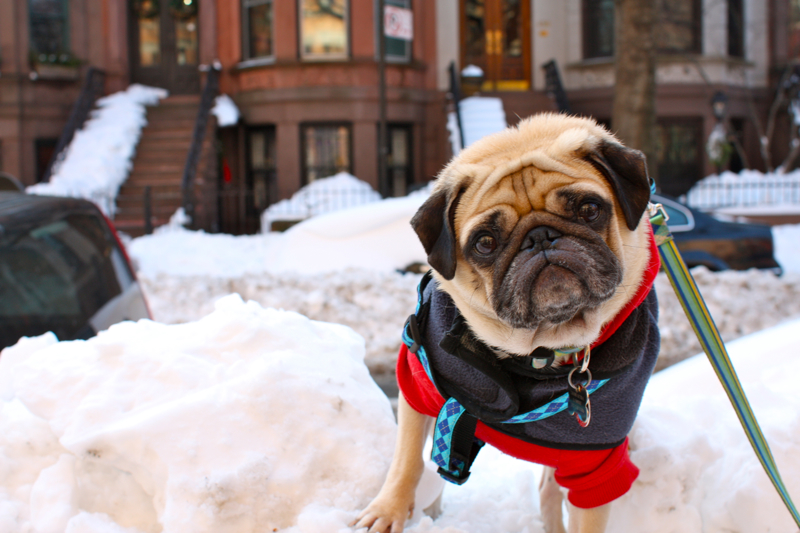 4.  Sid's signature look: the puppy-dog plea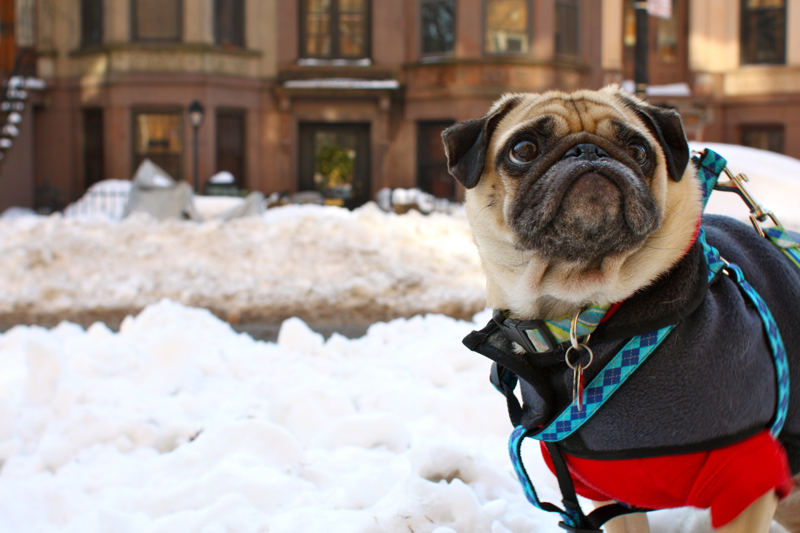 5.  The "Diva Storms Off the Set" action shot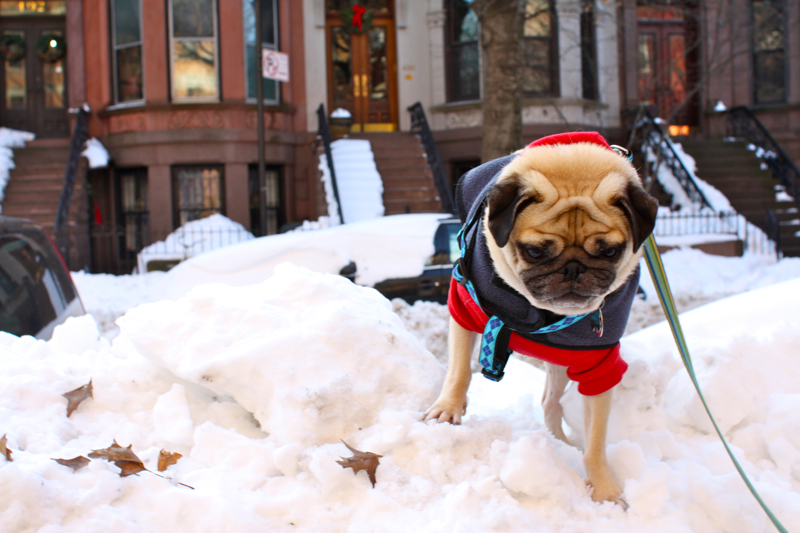 We can't wait to do this again in the spring!