Birthday Eve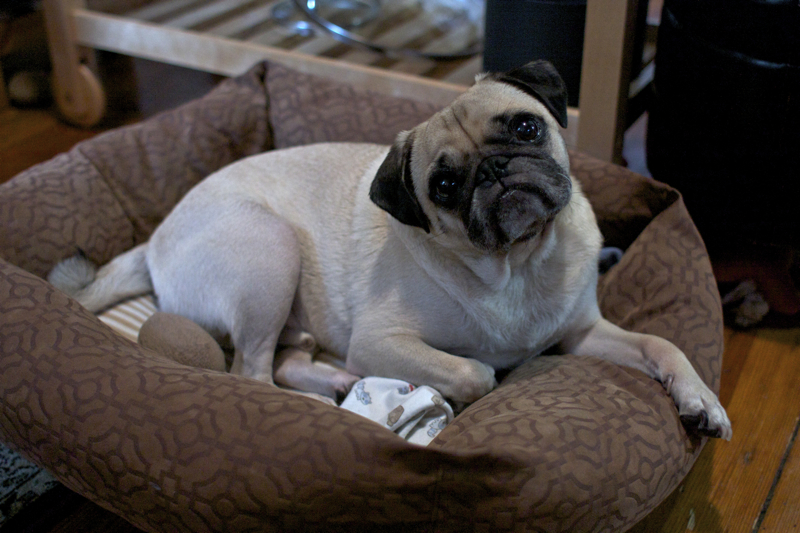 Tomorrow is Sid's 6th Birthday, so we've been getting plans together for a celebration he won't soon forget.
We've got a Birthday cake planned that will contain all his favorite edibles – juicy apples, tantalizing carrots, and pugtastic peanut butter. Ok, sorry if I made some of you hungry just now. We've also got a giant plush surprise for him – well, not really a surprise per se since we kinda let him play with it last night. If you want to see Sid's wild side be sure to stay tuned for the video of him with his new toy.
We'd like invite all pugs, non-pugs, and humans to celebrate with us. Give your dogs a few extra treats on Sid's behalf.