Frosty Flakes
We've been keeping up with our friends and family members out on the East Coast and it looks like Jonas brought in more snow then we've seen here in Chicago this winter so far. I'm sure we'll be getting more inches (or feet???) as the winter wears on but just the other day we woke up and were greeted with a nice dusting of huge fluffy flakes.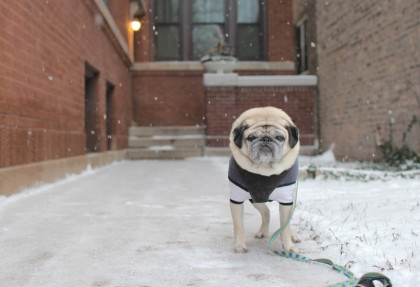 We were very lucky as I know some folks in Washington DC, Boston, and NY are dealing with much-taller-than-a-pug drifts of snow!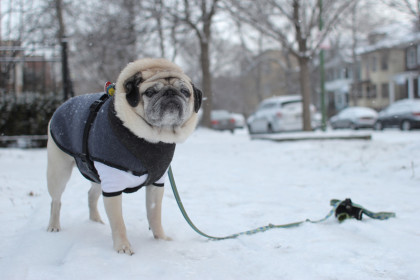 We hope you are all staying warm and safe out there!