Birthday Week Begins!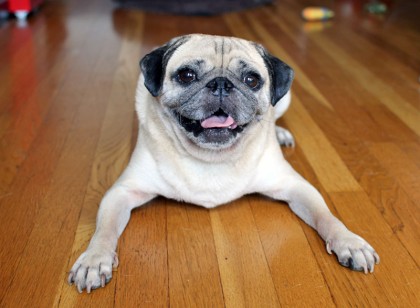 Hi Pug Slopers!
OHMYPUG! I'm just so excited! You know why I'm so excited? Well, because this is my favorite week of the year. And you know why it's my favorite week of the year? Well, that's easy – because it's my BIRTHDAY WEEK!!! Woop!
My 8th Birthday is on Friday and that means this week will be filled with extra treats, extra belly rubs, and hopefully a new toy or two. I know I already have a ton of toys but nothing beats a FRESH one – with a functional squeaker.
I've been getting myself psyched up by looking at some of my previous Birthday posts. Here's a few to show what awesomeness may be in store…