On a typical day, Sid and I go for at least one of our walks through the beautiful park in our neighborhood: Winnemac Park. I thought I'd tell you a little more about it today.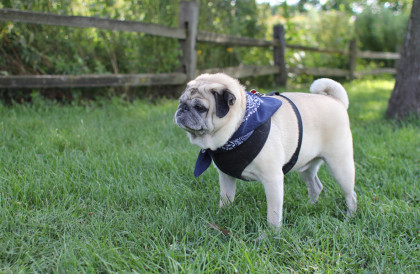 Winnemac Park is exceptionally large for a neighborhood park. It's filled with enormous weeping willow trees and large areas of native prairie plantings that are stuffed with bright flowers and tall grasses that sway in the breeze. Woodchip paths wind through the native planting areas and rustic wooden fences create a border around them.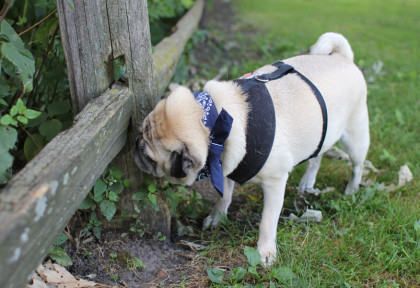 Sid loves smelling all the plants and certain sections of the fence where other dogs have left him "messages".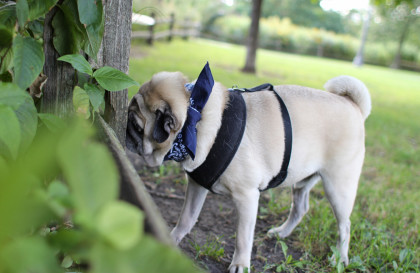 There are also a few baseball diamonds, a large playground, tennis courts, a large soccer field, and a stadium that is part of the adjacent high school.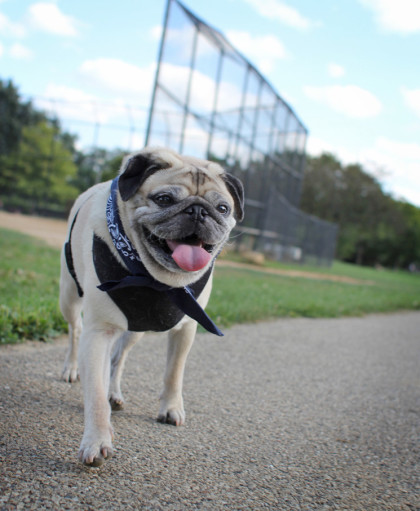 Lots of families take their young kids to play in the park, and those of us without kids take our dogs there. It's usually a very peaceful place, especially if we go there for our early morning walk.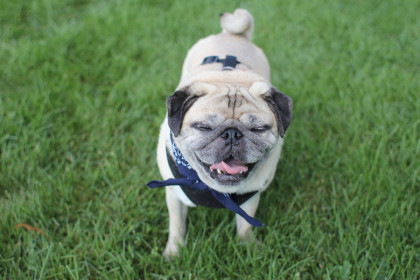 If you ever come to visit Chicago, we highly recommend visiting Winnemac Park. Sid told me he'll take you on a guided tour himself!