A Pop of Color?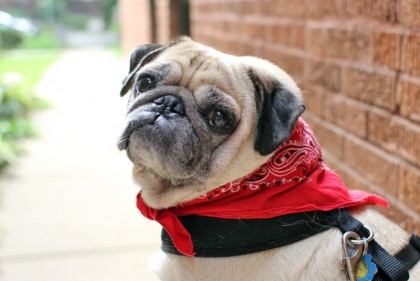 I thought the cooler fall weather was what prompted Sid to wear a scarf the other day, but he said it was to add a "pop of color" to his harness.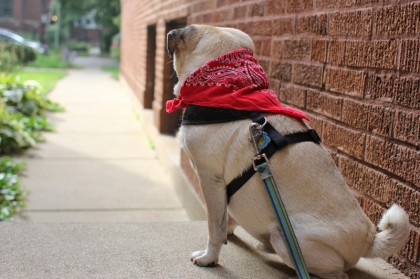 He's been watching a lot of What Not To Wear reruns and I think Stacy and Clinton have been putting ideas into his little pug brain.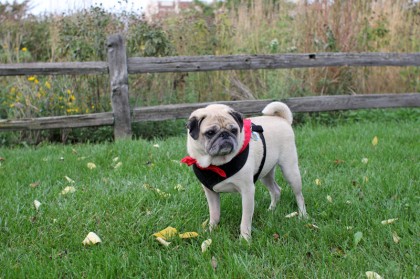 Are any of you wearing scarves to stay warm this fall? Or just to add a pop of color?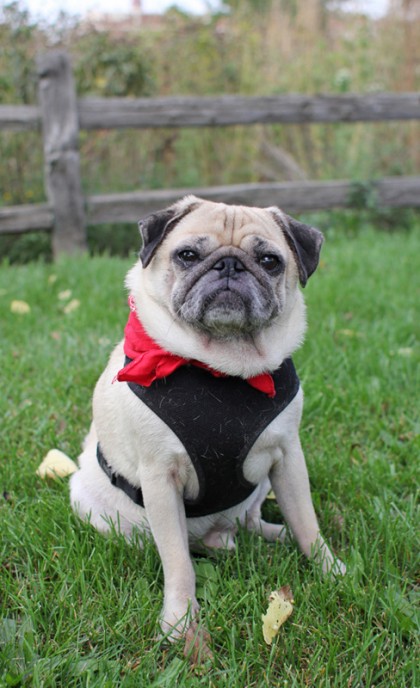 P.S. If you haven't had a chance to sign the petition to allow pets in carriers aboard Metra trains, please consider signing this weekend. Thank you for your support and have a wonderful weekend!
Tags: apparel, Sid, Winnemac Park