Pugs Take Chicago!
It's a good thing Sid spent a few days resting up in preparation for Pugs Take Chicago because it was insane!
I'd reckon close to 100 pugs (and their human servants) from all over the U.S. dropped into Lake Shore East Dog Park this past Saturday.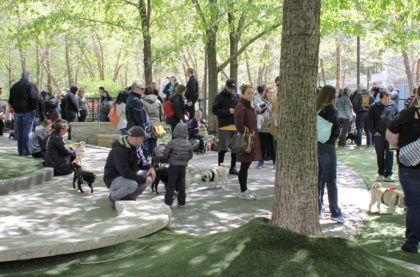 Sid arrived in his red travel bag after a relaxing ride on the El train.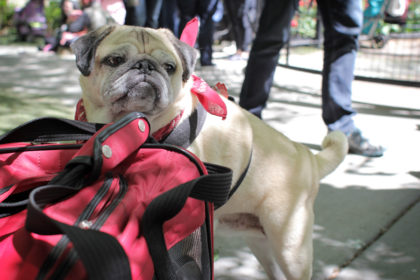 At first he tried to play it cool but once he realized how many freakin' pugs were present, he lost any semblance of aloofness and started sniffing every pug butt he could find.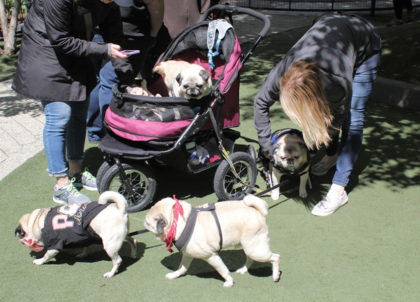 He had a great time playing in the fountain and the small stream it flows into. This really is one fantastic dog park. I only wish it were closer to Pug Slope HQ!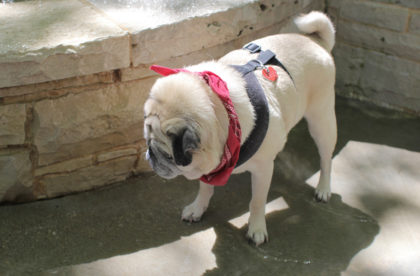 Pugs from California to Maine were represented, including the head-tilting pair from San Francisco, Minnie and Max!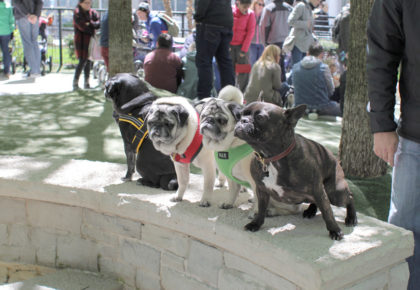 Sid also got to hang with his midwestern pal, Violet, who also calls Chicago home.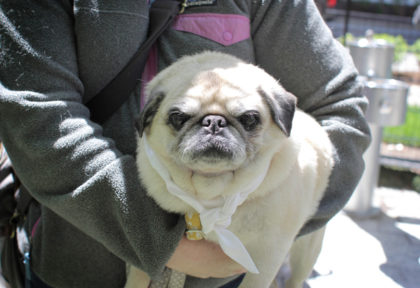 There was a whole lot of running, sniffing, barking, and begging for treats going on.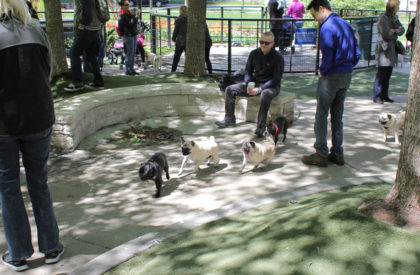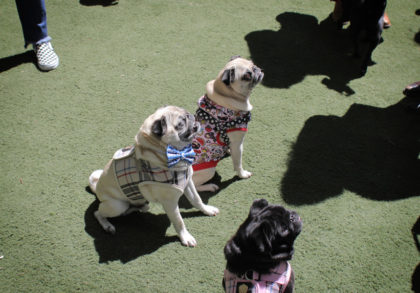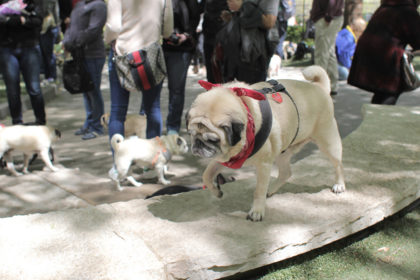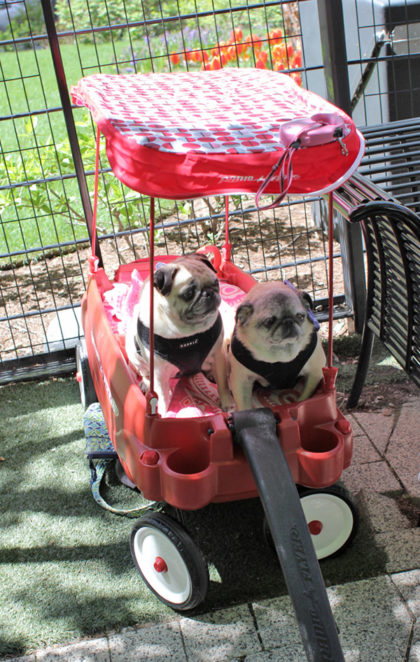 By the end Sid was pretty knackered and snoozed in his travel bag the whole train ride back home! We can't wait for the next one!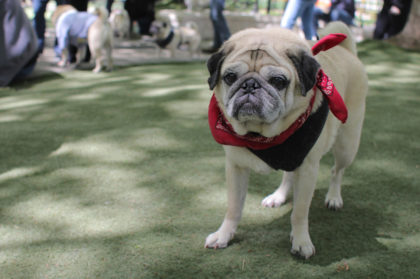 Tags: adventure, Chicago, Lake Shore East Dog Park, Max and Minnie, mayhem, pug love, Sid, Violet