Soaked
Hi everyone!
When my dad wrote a post about ways to keep a pug cool during the summer, he neglected to mention the most totally awesome way…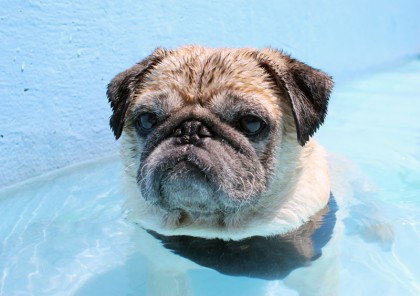 Let's just say I had another one of the best weekends ever this past weekend. It's amazing what happens when you combine a hot sunny day, a large body of water, a squishy pink ball, and like, you know, TWENTY OR SO PUGS!
I'll give you the full scoop later this week.
Tags: mayhem, pool party, Sid, Summer, swimming