Oh, hey, everybody.  So, I was just hangin' out this afternoon in my new x-ray pantsuit and monitoring the neighborhood when I saw some kids walk up to the building across the street, yell "trick or treat!", and then get handed TREATS by the bozos who opened the door!  WTP?!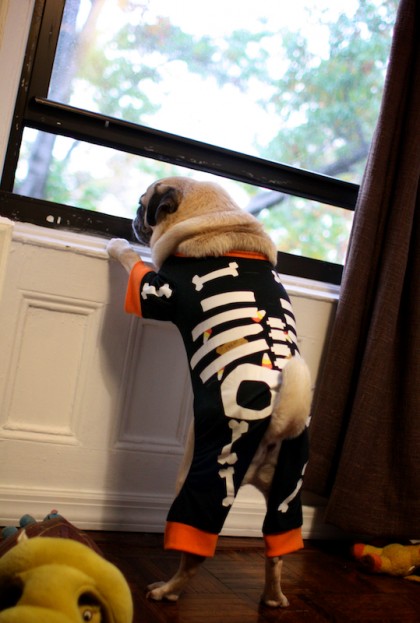 All these years I've been doing all this work, Jimmy-ing, going down, staying, leaving it, finding it, sitting in my bed, trying to get one measly treat per feat of strength from my parents, when the people across the street will just HAND ME TREATS with the mere threat of a trick?!
I HAVE TO GET OUT THERE.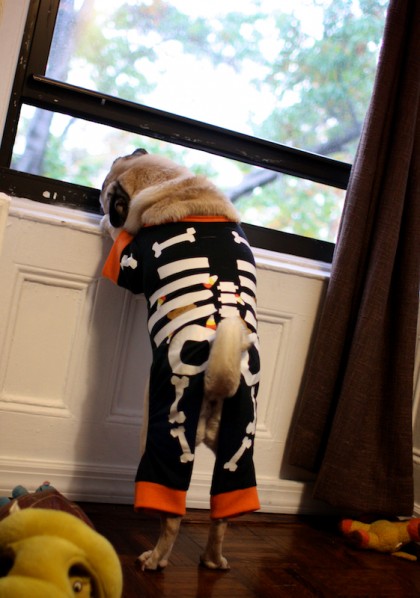 Ooof.  If I could just…climb…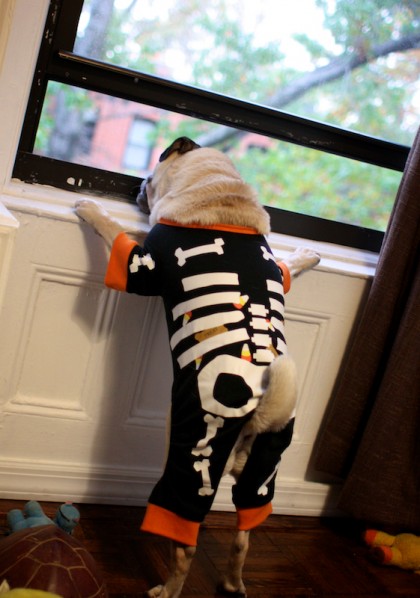 Maybe if I squeeze to the left…Ergh…YOWWCH!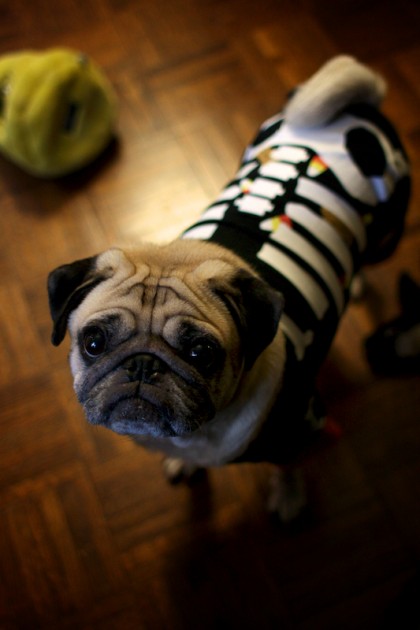 Um, could somebody please take me outside?