Massachusetts Road Trip! (part one)
Nothing beats an autumn drive through New England, so when we heard that Ma and Pa Demski were flying to Massachusetts to visit Brian's cousins, Dave and Kathy, we promptly strapped Sid into a rental car and hit the BQE for our first official road trip as New Yorkers.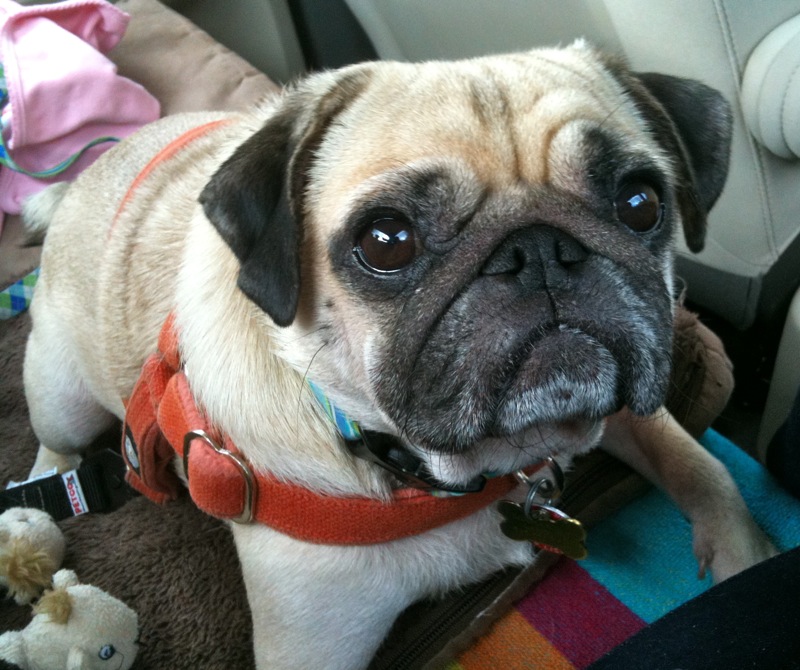 Sid does really well in the car.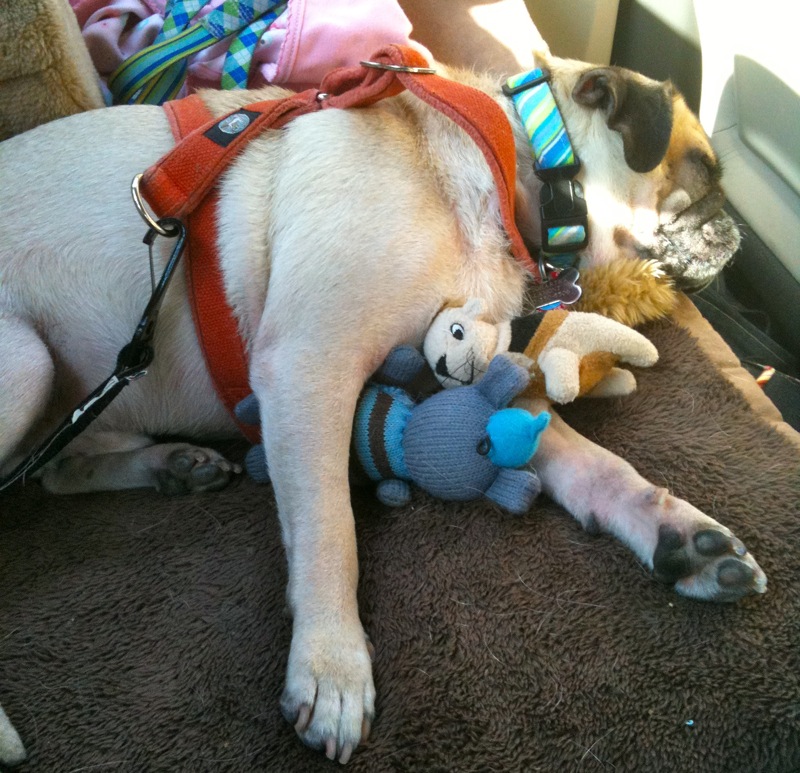 Let me restate that.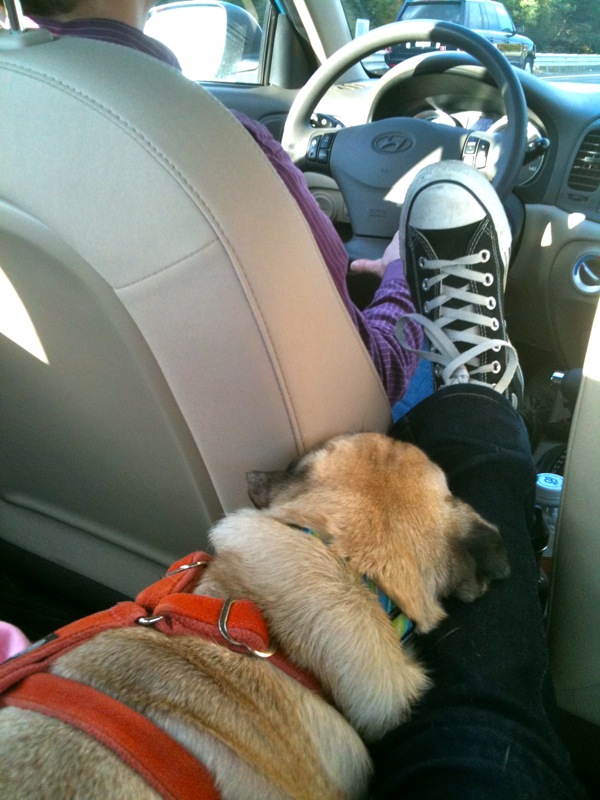 Sid does really well in the car, as long as I sit in the back seat and we use his Petco safety strap and whichever of my limbs are available to restrain him from climbing onto Brian's lap.
After about four hours in the car, we finally arrived at Dave and Kathy's house in Cohasset, Massachusetts, a beautiful suburb of Boston where they recently moved with their three boys.
Their house was beautiful – nice and spacious with a lot of room to run around and play, both inside and out.  It was a welcome alternative to our "cozy" Park Slope walk-up.
Here's a view of their house from the woods behind their property.  Now, that's what I call a back yard.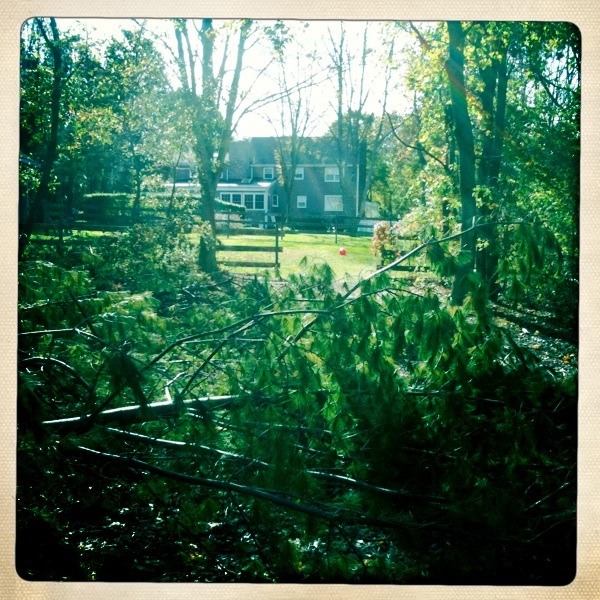 Dave and Kathy are the parents of three really great boys – Ben, 7; Charlie, 5; and Luke, 2.
Sid's pretty good with kids – he treats them the same way he treats adults, which is to say he's aloof and a bit of a turd.
Dave and Kathy's youngest boy, Luke, already loves to walk dogs and couldn't wait to get ahold of Sid's leash.
Sid, being an equal-opportunity dingus, was intent on treating little Luke no differently than he treats us when we take him on walks – running at full-speed without warning:
Or, refusing to walk altogether:
But Sid did graciously offer to pose for a portrait with Ben: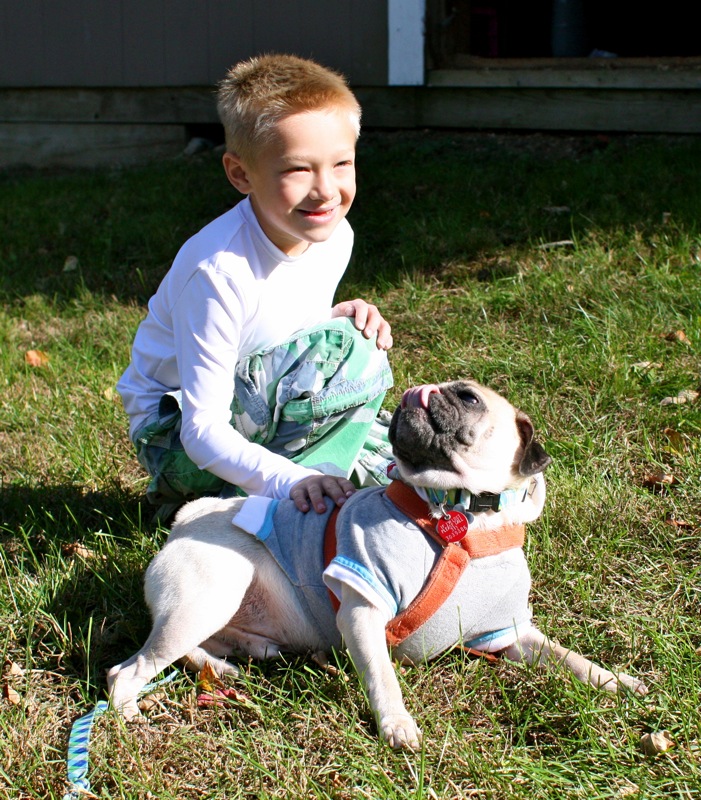 Dave and Cathy cooked a delicious meal, and after dinner was over and the sun had set, Sid was treated to a private concert by Gene Simmons – I mean, Charlie: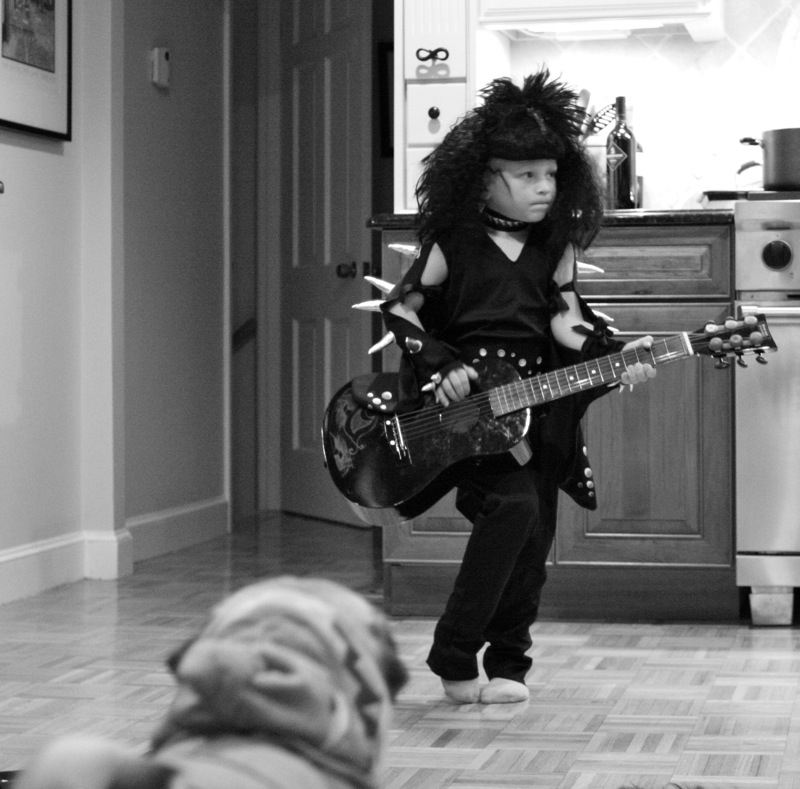 Then the Spaceman, Ace Frehley (or, is that Ben?), joined Gene for some rock-and-rolling all night and partying every day.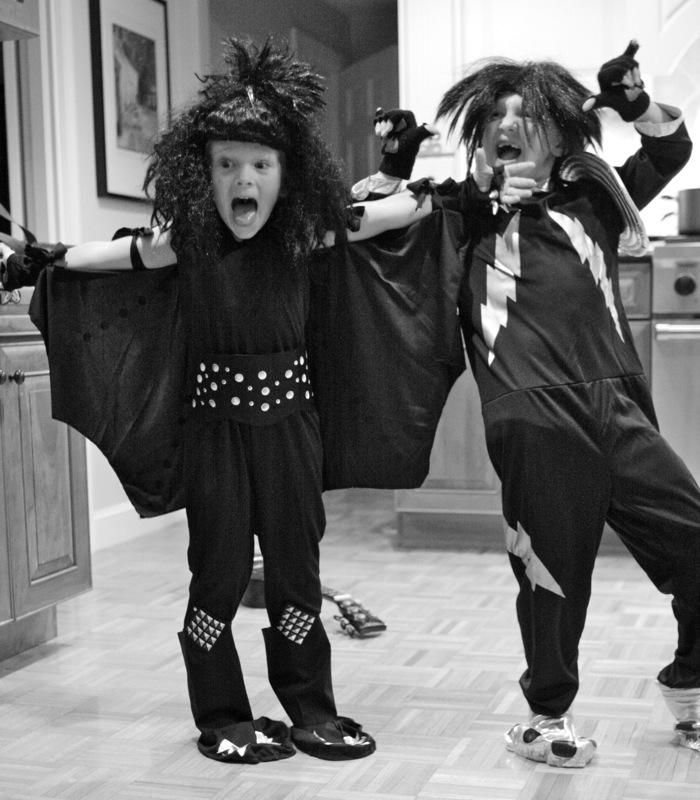 Ace and Gene brought baby Luke up on stage for the second encore.  Watch out, Luke!  Gene Simmons is airborne!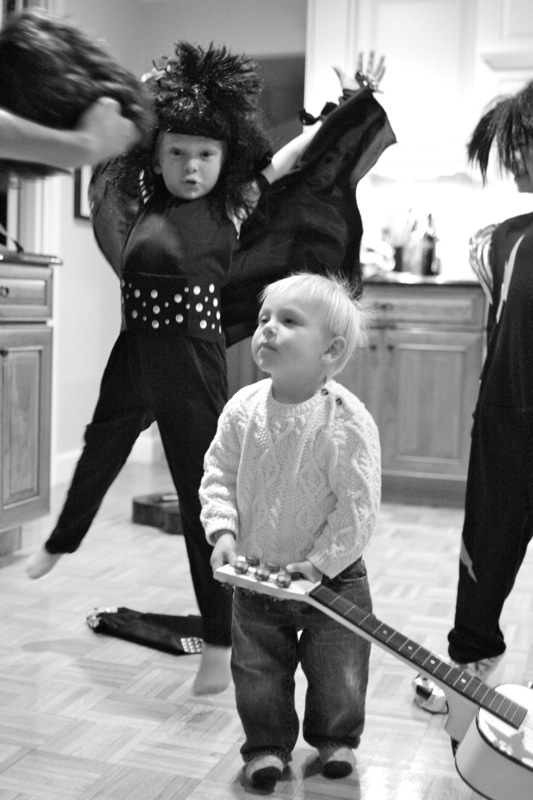 And, after all of that excitement, Sid was ready for bed.
Stay tuned for part two of our trip to Cohasset, during which Sid and Luke bond over their shared love of plush toys during a walk along Main Street.
Tags: kids, Ma and Pa Demski, photos, road trips, Sid