Hi there, my dearest denizens of Pug Slope!
I hadn't had a chance to catch my breath from my last few adventures when I was hit smack in the nose-flap with another round.
First off, I got to kick up my paws at Osterman Beach again.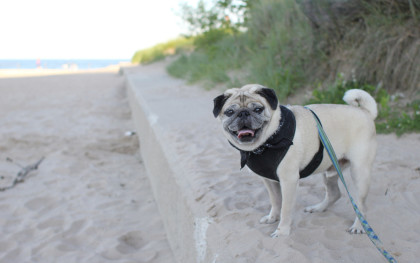 This unusually-cool June weather has been PERFECT for pug adventures. The sun may have been shining brightly but the temps weren't too high there was a nice breeze to keep me from overheating. I also brought along my trusty rusty water dish for mid-adventure refreshment. And then when I was done gulping down all the water flipped my dish over and used it to make sand castles. At least that's what I attempted to do.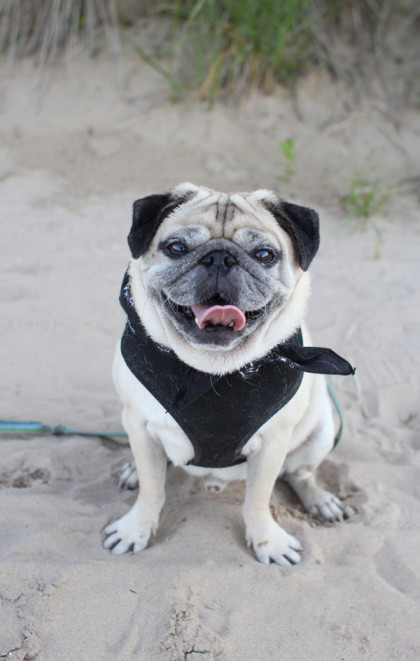 I had heard tales of tantalizing discarded hot-dog tid-bits and pizza crusts lurking in the tall grasses that border the sand but my search wasn't very fruitful. Er, wasn't very hot-dog-ful. Or crusty. Still, it was fun to smell all those great beach scents and to squish the sand between my toes.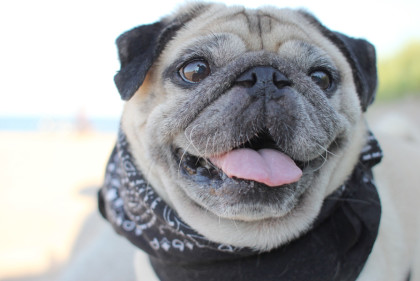 So, not only did I get to go to the beach, BUT I ALSO GOT TO GO ON…
(make sure you are sitting down, folks)…
A BOAT!!!
And not just any boat, but A BOAT FILLED WITH DOGS!!!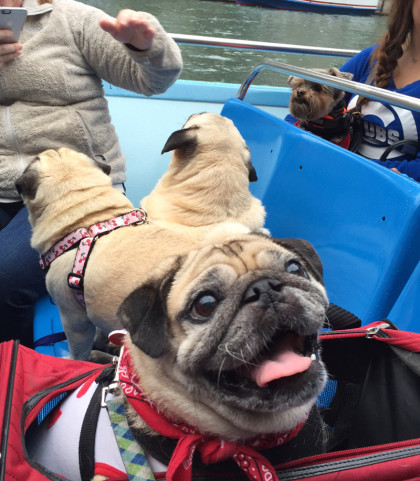 I'm sorry to tease you with just one photo, which was taken by one of the other pug's parent, but my human still hasn't pulled our photos from the camera. I'll tell you all about the boat ride in my next post.
Until then, eat treats and prosper.